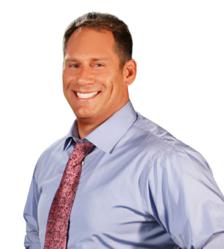 Glen Lerner Injury Attorneys are now reviewing gandolinium MRI contrast agent lawsuit claims.
Las Vegas, NV. (PRWEB) October 08, 2012
Gadolinium contrast agents are injected into a person prior to an MRI scan to assist doctors in diagnoses. The gadolinium contrast agent works its way through a patient's blood stream so that abnormal tissues will be highlighted on the scanned image. In 2006, the FDA issued public health advisories that warned doctors, manufacturers and the general public about a link between gadolinium contrast agent enhanced MRI scans and patients that later developed Nephrogenic Systemic Fibrosis(NSF). Studies determined that those at an even higher risk of developing NSF are people who suffer from impaired kidneys as their bodies are not able to eliminate the agent properly, leading to a toxic reaction.
NSF is a rare but potentially fatal disease that causes thickening of the skin, tissues and organs. Those who are affected by the disease may experience limited mobility and may become wheelchair bound. In the most severe cases, a person may die from complications of NSF.
Gadolinium contrast NSF symptoms that may appear a few days after a Gadolinium MRI injection or months later include:

Swelling, hardening and tightening of your skin
Reddened or darkened patches on the skin
Yellow raised spots on the whites of your eyes
Limited mobility due to stiffness of joints
Pain deep in your hip bones or ribs
Burning or itching of your skin
Muscle weakness
"Our nationwide offices are reviewing potential gadolinium contrast lawsuits for individuals with kidney disease who have been diagnosed with NSF or have experienced NSF symptoms after receiving a gadolinium MRI contrast," stated Glen Lerner, personal injury attorney and founder of Glen Lerner Injury Attorneys. "We are experienced at going after large drug manufacturers and seeking the most compensation for our clients when possible to help with long-term financial and medical hardships."
The first gadolinium contrast agent was approved for MRI use in 1988. The FDA recommends that only the minimum manufacturer recommended gadolinium contrast dosage be used during an MRI to help reduce risks. Currently there are six approved variations of the gadolinium contrast agent in use:
ProHance; manufactured by Bracco Diagnostics
Magnevist; manufactured by Bayer Imaging
Omniscan; manufactured by GE Healthcare
OptiMARK; manufactured by Mallinckrodt/Tyco Healthcare
Gadavist; manufactured by Bayer Imaging
MultiHance; manufactured by Bracco Diagnostics
The American College of Radiology issued a 2010 advisory that stated the gadolinium contrast agents most often linked to increased risks of developing NSF are Magnevist, OptiMARK, and Omniscan. Gadolinium contrast agents have not been approved for use by the FDA during an MRA.
More about Glen Lerner Injury Attorneys
Glen Lerner Injury Attorneys has been helping individuals with kidney disease across the United States who have been injured by dangerous drugs since 1991. Over the last decade the firm has grown into one of the largest Plaintiffs personal injury firms in the country with offices in Nevada, Arizona, Minnesota, Illinois, Louisiana and Florida with nearly 40 attorneys. They have settled or tried to verdict over 75 cases in excess of a million dollars in the last decade alone. Their attorneys are experienced at going up against large corporate pharmaceutical giants and are able to handle personal injury cases and class action medical and product liability class action claims. For additional information, visit 1800GETGLEN.com or call 1 (800) GET-GLEN.