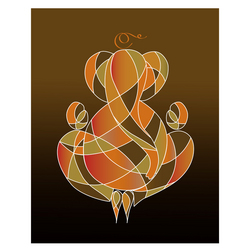 New York, NY (PRWEB) August 9, 2009
Ganesh Mall announces the introduction of more interesting products to go along with their already existing line of Ganesh-centric merchandise on their website Ganesh Mall. Ganesh Mall is a New York based online company that was launched in December 2008 and has been catering to the art aficionados ever since. This online store offers a wide variety of art to buyers with a keen eye for all things exquisite. The site is ever growing in popularity. The Facebook community of Ganesh Mall has more than 900 members and is growing daily.
Recently the Ganesh Mall website announced the launch of its Ganesh blog which has information on everything related to the life and legend of Lord Ganesh, the Hindu deity who is one of the most worshiped and revered of all Hindu Gods. There is also information on Ganesh temples, festivals, prayers and Ganesh Mall news for Ganesh devotees who like to keep abreast of the latest products being offered.
On the Ganesh Mall website you will find links to a variety of Ganesh oriented art and craft such as Ganesh statues, wall art, home accents, fashion, jewelry, stationery, books/media and gifts which is the ever so popular category. In their inventory they have Ganesh statues in varying styles and sizes. Gift wrap service is also offered and for those who have started planning their Ganesh Chaturthi gifts, a visit to Ganesh Mall is all it takes. The Ganesh statues have been created by craftsmen from India, Nepal and Indonesia. Other interesting products portray Ganesh in the conceptual form of prints, paintings and carvings.
The site offers a large variety of custom made T-shirts. The new line of fashionable bags recently introduced has become immensely popular as they serve both the functional as well as the spiritual purpose. The bestseller in this section is the Ganesh messenger bag with an abstract Ganesh print. It comes with an adjustable strap and is water resistant. What's more - you can even store your laptop, pens, pencils and cell phone in it.
The Ganesh wall hanging section includes Ganesh wall canvas and sculpture. You can find these products in a variety of rich mediums like metal, wood, stone and resin. The Ganesh wall panel is the bestseller on this website. Home accents include small items of everyday life like Ganesh key holders, desk Ganesh painting or Ganesh candles. You can also take a look at the Ganesh candle holders and incense burners which will add to the quietude in your home or office. These items can also make excellent gifts. Ganesh jewelry is an exquisite section of the site, where one can find a lovely select collection of Ganesh pendants and necklaces. These are available in wood, semi precious stones, white metal and sterling silver. Incidentally Ganesh jewelry is an excellent Hindu gift.
Other Ganesha inspired products include designer home decor, pillows, candle holders, incense burners and more. Under the books/media link, you will find Ganesh books, Ganesh DVD, Ganesh CDs, and Ganesh Prayers in audio files. For further information you can visit the website Ganesh Mall.
# # #