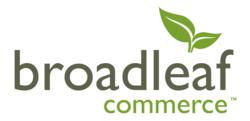 "Ganz likes that Broadleaf Commerce has a flexible framework. Broadleaf Commerce leaves you space to extend the application, and easily add and change features. That is a big advantage," said Roy Reshef, Ganz.
Dallas, Texas, USA (PRWEB) August 14, 2012
Ganz, the maker of Webkinz®, recently relaunched its eStore with Broadleaf Commerce, an enterprise open source ecommerce platform, and Credera, the implementation partner. The eCommerce initiative highlighted the platform's flexibility to support a complex enterprise. Broadleaf Commerce easily accommodated mixed shopping orders of virtual (i.e., eStore points) and physical currencies, and a promotions builder to discount orders that contain both physical and virtual products.
"Ganz likes that Broadleaf Commerce has a flexible framework. Broadleaf Commerce leaves you space to extend the application, and easily add and change features. That is a big advantage. Other eCommerce platforms are not as easy to extend and may require customers to use applications he or she may not want," said Roy Reshef, Software Architect, Ganz.
"Broadleaf Commerce was created with extension and flexibility in mind. Developers can easily extend services to modify business rules and extend entities to add fields that address unique business requirements," said Jeff Fischer, Chief Technology Officer, Broadleaf Commerce. "In regards to Ganz, handling virtual and physical currencies in orders introduced complexity that the Broadleaf Commerce platform was able to address."
Ganz, Broadleaf Commerce, and Credera worked together to achieve a successful outcome. Ganz provided the majority of the development team while Broadleaf Commerce and Credera provided technical leadership, strategic guidance, and additional technical resources as needed.
"I viewed Broadleaf Commerce and Credera as one team. Whenever the Ganz team had questions or needed advice, Broadleaf Commerce and Credera were very responsive and able to answer our requests quickly. Ganz could not have completed the Broadleaf Commerce implementation without the support of the Broadleaf Commerce and Credera development teams," said Paul Blamire, Director of QA and eCommerce, Ganz.
"I am very happy with the experience I had with Broadleaf Commerce and Credera. If I were to implement an eCommerce application again, I would go through this exercise with the same partners," said Reshef. "Ganz now has a simplified application compared to the complexity we had with our home grown eCommerce engine. We can better accommodate future feature changes and business needs."
For more information about Broadleaf Commerce, visit http://www.broadleafcommerce.com. To keep up with Broadleaf Commerce news, follow us on Twitter @broadleaf.
About Ganz
For over 60 years, Ganz has delivered some of the best gifts in the world. Most recently, Ganz created Webkinz® pets and Webkinz World™, the first web-enabled toy and kids' virtual world. In 2007, Ganz established the Webkinz Foundation, which has funded millions of dollars developing programs that benefit children. Corporate Headquarters are located in Toronto, Canada, with U.S. offices in Atlanta and Los Angeles, and overseas offices in Hong Kong and Shanghai.
About Credera
Credera is a full-service management and technology consulting firm with clients ranging from Fortune 1,000 companies to emerging industry leaders. Clients hire Credera to own their toughest problems; they retain us because we keep our promises. Credera provides expert, objective advice to help solve complex business and technology challenges. Capabilities include strategy, organization, process, analytics and technology to ensure client success. Founded in 1999, Credera is headquartered in Dallas, TX and hosts offices in Houston, Austin, and Denver.
About Broadleaf Commerce, LLC
Broadleaf Commerce, LLC is a privately held company committed to providing businesses with core functionality required for online transactions while significantly reducing costs and improving efficiency. Broadleaf Commerce, an open source alternative for enterprise eCommerce, uses the widely adopted Spring Framework. The open source business model yields a product with a flexible and extensible framework and is easily customizable for specific business needs.
###