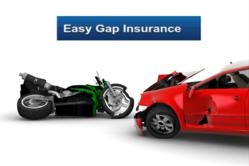 Ageas buying Groupama looks set to boost the insurance market in the UK
Wirral, UK (PRWEB UK) 20 September 2012
It has been announced that Ageas UK have entered into an exclusive negotiation to acquire Groupama UK. A deal is expected to be announced within four weeks, and the move looks set to promote Ageas into the top five insurers in the UK. *
The purchase would see Ageas acquire complimentary business to its own core fields, and would see the insurer exceed over £2 billion of gross written premium per annum. The move is widely anticipated to push Ageas into the top five insurers in the country.
The prospect of the purchase has been welcomes by leading UK insurance product provider Aequitas Automotive, who believes the move will only benefit the industry as a whole, as a spokesperson for the company explained.
"Groupama made it clear it would sell the UK arm of its business earlier this year, in response to pressure from the Eurozone crisis. This has meant that one of the more prominent insurers in our niche field would be unlikely to be as active as they had been.
An acquisition by Ageas would provide a boost for product innovation and competition amongst the insurers in mainstream motor products, and more niche fields like Gap Insurance."
Aequitas Automotive also believe that having an insurer of such size and history will add value to any field it cares to enter, including Gap Insurance, as the spokesperson continued.
"Ageas are reported to employ over 13,000 people and have a heritage going back 180 years. If the acquistion of Groupama goes through they will become the biggest motorcycle insurer in the UK, as well as the third biggest car insurer. They also underwrite products in our area of expertise, as well as associated products like tyre insurance, dent cover and alike.
Aequitas firmly believes that having a huge insurer, such as Ageas, providing products of any type will provide comfort and reassurance to anyone contemplating buying the product."
Aequitas Automotive provide motor Gap Insurance products to the general public via its Easy Gap and GapInsurance123 brands. Both Aequitas brands were featured in Which magazine in 2012.
*Report taken from Datamonitor.com