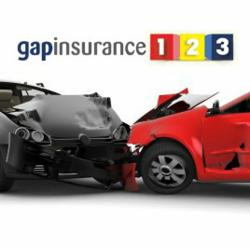 Getting a new car is fantastic, but can be stressful with all you have to organise
Wirral, UK (PRWEB UK) 29 August 2012
For anyone buying a new car this September in the UK, they will have the added kudos of driving away from their motor dealer with a new '62' plate attached to the car. A month in which a new registration plate comes in, can be a hectic time of year for a car dealer with so many vehicles leaving the forecourts. This means that organising the purchase can save much time, effort and stress when it comes to collecting the vehicle.
With this in mind, leading Gap Car Insurance specialists at GapInsurance123 have issued a new guide for UK consumers, providing them with tips and guidance to assist them with the process, as a spokesperson for the company explained.
"We do know that buying a new car should be a joyous experience. However, speaking to our customers, we do hear that this experience can be tainted depending on the garage and even the particular salesperson you are dealing with. We have to be fair here and stress that new registration months are very busy in dealers, and salespeople cannot do everything for the customer.
To help consumers, we have issued a 'New Car buying Guide' aimed at providing customers with a simple checklist to follow. This guide will cover area's such as insurance, finance and legal documents for both your new car and any vehicle you may part exchange.
We hope that customers find it helpful, whether they are a GapInsurance123 client or not. Ultimately we hope everyone simply enjoys any new vehicle, and certainly by getting everything prepared beforehand, it should ensure all goes perfectly on the day."
GapInsurance123 added that the guide is available on their website. Also their Customer Services lines will be open until 7pm on Friday and 10am until 4pm on Saturday, for anyone wishing to set up a Gap Insurance policy with them.