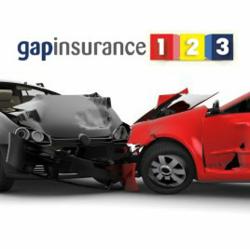 If you are looking at a Gap Car Insurance product in 2013 there is a good chance it may be from Aequitas Automotive
Wirral, UK (PRWEB UK) 16 July 2012
Leading Gap Car Insurance providers, Aequitas Automotive have announced a record turnover in the first six months of 2012.
The company own two of the best known online gap insurance brands in the UK. EasyGap and GapInsurance123 were both featured in the Which Report on providers of Guaranteed Asset Protection published in February, meaning the company were the only UK provider featured with two brands underwritten by two different insurers.
The team at Aequitas Automotive have expressed their pleasure with the results, and explain the factors that they believe have contributed to the success.
''2012 has seen a huge rise in policy sales and turnover through our EasyGap and GapInsurance123 brands. Clearly this is great news for any company in the current climate.''
''We believe by putting in solid foundations to the products have given us the ability to progress. We have a company ethos that will only provide our clients with products underwritten by major insurers. Indeed our products are underwritten by insurers with turnover between 50 million to over 1 billion pounds. We do know that other providers are happy to use insurers who are much smaller. However providing a product of long term protection, we feel strong insurers give our clients the best protection..
We have also changed our online facilities to improve customer experience, and we understand from product providers that our customer rentantion and conversion is double that of some of our competitors.
We also took our online marketing 'in house' around 12 months ago. This has allowed us to gain the attention of more targeted customers who are best suited for the products we provide.''
Aequitas do recognise that the successes are not just down to their hard efforts, as an increase in online information on Gap Insurance has lead to higher consumer confidence in the product.
The company have announced further expansion plans, exploring new avenues to market..
''We have an agreement to provide our products directly to motor dealers and insurance brokers, via our new BMPro facility. We hope to have this facility available to over 1,000 retailers by the end of 2012.
We are also are making imminent changes to our current websites, increasing security features and allowing fo more flexible payment facilities. New product developement is also ongoing, and we also hope to introduce these in the not too distant future.''
So if you plan to purchae a Gap Car Insurance product in 2013, there is every chance it will be an Aequitas Automotive product.