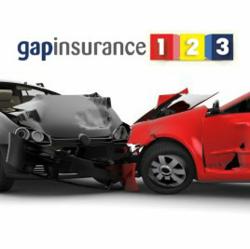 It has been a record six months for Gap Insurance 123
Wirral, UK (PRWEB UK) 17 July 2012
Top UK Gap Insurance supplier, GapInsurance123, announced new enhancements and features have been launched today to increase customer security and interaction on their website. GapInsurance123 are a leading owned by Aequitas Automotive Ltd, and have recently announced record sales figures for the first six months of 2012.
The web facility they provide has also been upgraded to include increase security features for site users. Also they have integrated a customer testimonial section, inviting all customers to leave a review of their experience. There has also been an introduction of a website blog, as well as social media to the site.
"We believe that keeping on top of technology is paramount. Security is our highest priority, so we have had this improves both on site and through our web server. In terms of information on the website, the introduction of a testimonial feature allows customers to provide us with feedback on their experience.
Again, we believe that we have to provide as much information for our site users as possible, and constantly update our webpages. For more informal comment and more general news and views, we have introduced an integrated 'blog'. Since we placed all our marketing 'in house' over a year ago, we have produced a huge amount of information for others, now we have the ability to provide it within our own domain.
Finally, our work on providing links through Social Media has now been enhanced with the introduction of direct links to our Facebook, Twitter and Google Plus pages. we think this is a must in 2012" a member of the Gap Insurance team commented.
The brand have enjoyed huge success and have rapidly become one of the biggest names in the UK market for the specialist product.
A strong commitment to improve may yet mean the second half of 2012 will rewrite the record books again.