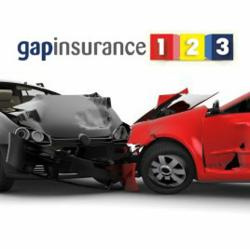 GapInsurance123 reached the top of the podium in July 2012
Wirral, UK (PRWEB UK) 2 August 2012
It is not just in east London where the Olympic spirit is alive and well, as leading Gap Insurance brand GapInsurance123 announce a new record sales total for July 2012. As the athletes in Stratford rely on their years of training and preparation, The brand, part of Aequitas automotive Ltd, also attribute their recent success to preparation work undertaken over the last few months, as a spokesperson for the company explained.
"We are delighted with the company results in July. Gap123 sales were the highest we have ever seen, surpassing our previous record in the new registration month in March this year. It is also gratifying that the figures have been achieved as a result of recent website function changes.
Behind the scenes we have improved the security features of the website, and the website is now fully PCI compliant. We have improved and streamlined our questionnaire process, including the introduction of a 'progress bar' to indicate where the customer is along the process of setting up a policy. We have also introduced a customer feedback/testimonial form, which consumers can leave there comments and suggestions. This has proved invaluable as we can get a better feel for how a consumer views our facilities. The overall effect has been very positive"
Has the Olympic spirit that has gripped the nation been extended to Gap123? It certainly has not escaped the Gap Insurance specialists as the spokesperson continued.
"We are always here to serve our customers, but there are moments where the spirit of the games does get the better of us. We did pause sales calls during the rowing when our 'golden girls' won the first Team GB Gold. Both our sales team, and the customers they were speaking to at the time were screaming support as any proud Brit would, and we wish all of Team GB further success in the days to come"
GapInsurance123 look forward to more 'gold' awards in the months to come.