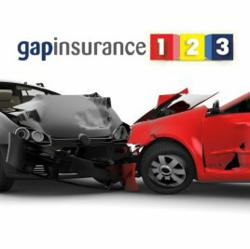 The average balance to change has risen over 40% in three years
(PRWEB UK) 9 July 2012
Leading Gap Insurance provider, GapInsurance123, has warned UK car buyers that they could easily under insure their vehicle after recent price rises in the new car market.
New industry studies have suggested that new car prices have risen, whilst used car values have fallen. This has lead to a larger 'balance to change' when looking to buy a new car.
This increasing 'gap' can also mean consumers could also be left with a problem if they have to replace their vehicle after theft or an accident.
"One of the largest market segments in 2012 is the 'Super Mini', and recent industry research by CAP has suggested that the new vehicle list price has risen by over 40% in this sector in the last three years.This figure is continuing to grow at a rate of 1% per month. The average list price for a vehicle in this segment is now over £16,500, compared to just £11,874 in 2009. This means that even if the used car values of vehicles remain steady, there is an inevitable rise in the 'balance to change' for a new vehicle.
However, this is not the only situation where this difference can effect vehicle owners. If a vehicle is in an accident, or stolen and 'written off' by your motor insurer. In this circumstance a consumer will be effected by both the falling value of their old vehicle, but as they have to replace it, the increasing cost of new vehicles.
Using the figures suggested this year, the average 'gap' to purchase a new 'super mini' style vehicle in 2012 is over £10,000 (compared to just £7,000 in 2009).
In response to the market trends we have worked to improve our Gap Insurance products, to offer consumers with protection for their vehicle. Our new Vehicle Replacement Insurance can combine protection for both the depreciation of your old vehicle and the increased cost of having to replace it. Recent ABI recommendations means vri gap cover now allows the transfer of a policy, and for it to be cancelled with a refund'.
With the rise in new car prices set to continue, these new products provide consumers in the UK with the ability to insure against higher vehicle replacement costs, should the worst happen.