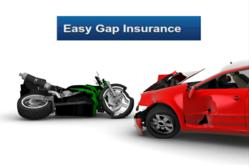 The Easy Gap Insurance website will bring elements of all our online brands together
Wirral, UK (PRWEB UK) 24 July 2012
Leading Motor product provider, Aequitas Automotive Ltd, have announced the launch of a new company website, aimed at providing information to consumers and the motor trade. The company provides Gap Insurance products direct to the public, via its EasyGap and GapInsurance123 brands.
The company also provide products direct to motor dealers and intermediaries via its BMPro facility. This allows access to other supplementary and associated products such as Tyre Insurance and Scratch and Dent cover.
Aequitas Automotive recently reported record record sales for the first six months of 2012, as a new product range and marketing strategy proved successful. The company had its two retail gap protection brands featured by the Which Gap report in February 2012 *.
The latest website launch brings elements of all aspects of the business together, as a spokesperson for the company explained.
"With the growth in both our retail business and the launch of our wholesale brand, we felt it was necessary to give consumers access to a single facility explaining exactly what Aequitas does.
Our retail Gap Insurance brands of EasyGap and GapInsurance123 have gone from strength to strength in 2012, however some consumers do not understand the link between the two. Aequitas can provide a comparison ,for any consumer, between two leading brands.
Our new information portal at EasyGapInsurance.co.uk is available for information regarding Aequitas, and everything we do. We hope that consumers can find all the information of the company, the products and the facilities we provide, all under one roof."
The company added that they believed the website is unique amongst their contemporaries, but added that it is unusual for such companies to have more than one 'brand'. The need to provide all information under one domain therefore was justified.
Aequitas also plan to use the new website for upcoming product launch information, as well as insurance updates and more informal news and views on the industry.
*Note to editors - taken from Which.co.uk