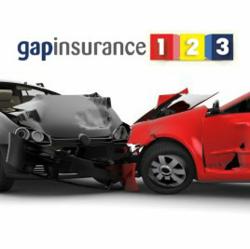 Are uncertain economic times and increasingly reliable vehicles leading consumers to keep their cars longer?
(PRWEB UK) 7 July 2012
Specialist Gap Insurance provider, GapInsurance123, explain why changes in industry regulations and consumer requirements have lead to changes in guaranteed asset protection cover.
Gap Insurance is a common consideration when purchasing a new car. There is sense in protecting the depreciation of your vehicle if it was ever involved in an accident or stolen. The subsequent motor insurance settlement could leave you significantly out of pocket from the original price you paid for your vehicle.
Many consumers look to purchasing a Gap Insurance policy to protect against this depreciation. However recent insurance recommendations and a change in consumer behaviour has lead to one leading provider to develop products designed for this purpose.
'We took the recent ABI recommendations and coupled this with feedback from our customers, to develop products with consumers needs in mind. We understand that consumers will buy a policy for a period of time, with all intentions of keeping the vehicle for the full period.
However, circumstances can change and because of this our policies are transferable if you change your vehicle. Also if you sell your motor and do not replace it, our cover can be cancelled with a refund of any unused premium. We even offer cover that you can defer the start date, if your motor insurer will replace the vehicle in the first twelve months.
These are all features in line with the current ABI request to treat customers fairly. However, we also listen to the expectation of customers we speak to, and in the current economic climate there was one clear change in consumer intention....they will look to keep the new vehicle longer.
Difficult and uncertain financial times may not be the only reason for this, an increase in vehicle reliability and longer warranty periods may increase customer confidence in looking for a longer period of ownership. The overall effect is that we were constantly asked for policies with the longest period of cover possible.
With this in mind we can now provide extended periods of cover, allowing up to five year cover for return to invoice and vehicle replacement insurance. We feel this gives a car buyer gap cover for the longest period.'
With motor dealers commonly offering only three year protection, it is now possible for the UK car buying public to protect their investment for that little bit longer.