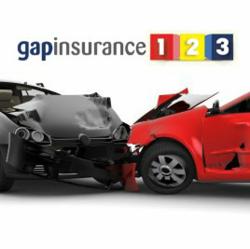 Car theft with stolen keys is on the rise according to new research
Wirral, UK (PRWEB UK) 6 November 2012
A leading UK Gap Insurance provider has urged consumers to take great care of their vehicle keys, as a new industry report highlights the trend of car theft using keys. The report, undertaken by Liverpool Victoria* highlights that the once popular method of theft known as 'hot wiring' is now in severe decline. The team at GapInsurance123 believes this trend is set to continue, as a spokesperson for the company explained.
"Vehicle theft accounts for around 150,000 crimes in the UK each year. The new report highlights the fact that two thirds of these occur with the use of the vehicle keys. Often this can involve the theft of the keys during a break in at the owners home.
Increased vehicle security means that it is far more difficult for vehicles to be stolen by forcing the ignition, or 'hot wiring' as it is commonly known. The time required to take a vehicle with the key is obviously far shorter than having to manipulate the electronic ignition on the vehicle. This is now one of the primary reasons why criminals target the vehicles keys to aide the theft."
GapInsurance123 provides Guaranteed Asset Protection cover for owners who have a vehicle written off by a motor insurer, and one such circumstance is due to theft of the vehicle. GapInsurance123 policies now feature cover if the theft of the vehicle is by the use of keys, which is essential in the current climate as the spokesperson explained.
"Of course as vehicle owners we can make the criminals life as difficult as possible. Simple actions such as placing your car keys away from the front door or using a visual deterrent such as a steering wheel lock can deter the thief from their desired action.
Naturally this may not stop all criminals from stealing a vehicle. Our customers are safe in the knowledge that GapInsurance123 will provide financial protection if a vehicle is lost due to theft in this manner."
GapInsurance123 provide Gap Insurance products direct to the UK public, and were highlighted in Which magazine as providing the lowest premium rates in 2012.
*Report taken from GapInsuranceTV and AutoExpress