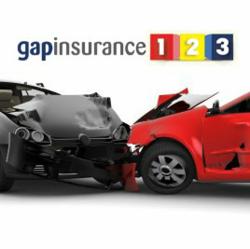 Consumers should pick an adequate claim limit for their Gap Insurance policy say GapInsurance123
Wirral, UK (PRWEB UK) 31 January 2013
Featured Gap Insurance brand GapInsurance123 have issued a consumer alert to those considering buying a Gap Insurance policy in the UK. GapInsurance123 have highlighted an area of the policy purchase that may leave consumers exposed if not chosen correctly, and also believe that some providers do not highlight the issue as a matter of importance.
Newly appointed Head of Internal Compliance, Richard Arnold, highlighted the issue of concern.
"One area of policy selection rarely explained at motor dealers is the claim limit on the policy. It is a crucial point as the claim limit is the maximum that can be used to bridge the difference that the gap policy covers.
Motor dealers may have some excuse for not mentioning this as often many have a fixed limit, with no option to the customer. However, if a consumer buys a 'return to invoice' policy then it is fair to assume that they would expect that the policy would indeed return them to the invoice price. We have found policies that offer a maximum £10,000 claim limit on vehicles up to £25,000 purchase price, and clearly a £10,000 limit may not be enough if a claim is made in say 3 years time, after the motor insurers settlement"
GapInsurance123 also report that the issue of claim limits is not properly addressed by some online providers either. Director of Aequitas Automotive, the company behind GapInsurance123, Mark Griffiths explained the brands concerns.
"Most online providers are very clear on the issue of claim limit. Indeed some brands have systems that suggest very reasonable levels for consumers, and we applaud this approach. Our team take hundreds of calls, and naturally customers will have spoken to other providers in order to compare the cover available. We have noticed an increase in instances where customers appear to being quoted, in our opinion, completely inadequate claim limits for the type and period of cover.
For example we have just arranged cover for a gentlemen who bought a brand new vehicle for £21,000 and had been quoted, by another provider, a claim limit of £7,500 for 5 year cover. The type of cover he was quoted for was Vehicle Replacement, and if a claim was made in year 4 for example, it is highly unlikely that £7,500 would be enough on a replacement basis."
Mark Griffiths urged consumers to consider the claim limit on the policy carefully, and emphasized the importance of speaking to an expert on the matter.
"The is no magic formula when it comes to claim limit, but clearly understanding the importance of selecting the correct one is paramount. Pick a limit too low and the settlement will leave you with a shortfall in the event of a claim.
The temptation of choosing a lower claim limit, or even offering one, is that the premium is smaller. However, this could mean that the policy could drastically under perform at claim time. We hope the advise being given in certain quarters is short lived, as ultimately it could reflect poorly on the brand involved, as well as the underwriting insurer."
More information on the importance of picking the correct claim limit can be found on the GapInsurance123 website.