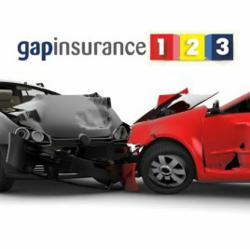 GapInsurance123 now have a written commitment to process a claim within 14 days
Wirral, UK (PRWEB UK) 25 July 2012
Leading Gap Insurance brand GapInsurance123, have hit the headlines in 2012. Innovative product features and competitive premium prices has seen GapInsurance123 featured heavily in independent reports and price guides this year.
In February, Which magazine commissioned a report into the cost of gap insurance in the UK. It compared a number of online brands with each other, and the prices charged by motor dealers for the product. It was found that on a series of random quote parameters, that the GapInsurance123 brand provided the cheapest UK premium on 5 out of 6 occasions. *
However, it is not just on price that the brand aims to provide value. It is also the product features and benefits that it looks to improve to aide its customers. One aspect of the products that was often questioned by consumers was how long would any potential claim take to settle. This query is something that the brand have now sought to clarify, in writing.
A spokesperson for the company explained "We understand that any product will be judged ultimately on how it performs if you need to make a claim. With Gap Insurance there is no real reason why a claim cannot be processed quickly. The only limiting factors can be providing the claims team with the correct information, or the ability of the claims team to do their job.
Our policy has a specialist claims handling team, based in Sheffield, ready an waiting to assist and claimant. So confident are we in the ability of the team that we have a commitment, written into the policy terms and conditions, to pay your gap insurance settlement within 14 days of your motor insurers settlement."
The company report that consumers have been concerned over the length of time any potential claim may take. There appear to be no clear benchmarks with rival providers, which was something the company felt it had to address.
We feel this commitment is so important for two reasons. Firstly, the customer may have finance outstanding on the vehicle, and the finance company may require settlement quickly. This will avoid any late fees that could effect a consumers credit rating. Secondly, the customer needs to get back on the road as quickly as possible, simple as that"
Whilst the claims process was always fast with our policy, the actually written commitment within the policy terms has been met with customer approval, as the spokesman for the company confirmed.
"We do listen to our customers feedback, and we know that by offering this commitment in writing, it is something our competitors do not and it would seem gives confidence to our customers."
The company recently reported record sales figures for the first six months of 2012, with additional commitments and improvements to sales processes set to see the trend continue.
*Note to editors, report taken from Which.co.uk