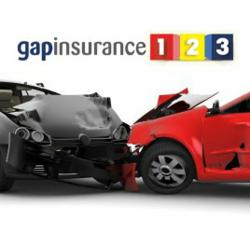 Customer feedback is invaluable for brand development say Aequitas Automotive
Wirral, UK (PRWEB UK) 26 June 2013
One of the UK's leading financial product providers, Aequitas Automotive, have confirmed that the upcoming launch of a brand new web facility will provide UK consumers with a new feedback and ratings system, aimed at improving client experience.
The Wirral based insurer already operate two of the leading Gap Insurance brands in the UK. Company Director Mark Griffiths, confirmed that experience gained in launching the Easy Gap and GapInsurance123 brands has meant that the feedback system is essential for any new brand launch.
"From the launch of our original Easy Gap brand in 2010, followed by the arrival of GapInsurance123 around six months later, we have seen our web facilities evolve beyond recognition."
"Aequitas will always seek to improve and implement any process on our websites, to allow any visitor ease of use. A crucial part of this is being able to get information and feedback from our customers. Of course we look at our websites every day, and it is impossible for us to see what a first time visitor may see. Feedback forms a crucial part of our company development."
"Aequitas Automotive introduced basic feedback mechanisms on our Easy Gap and GapInsurance123 within the last twelve months, and these have provided us with invaluable information we can use to implement development."
"Security often comes out as the highest concern amongst consumers, and of course our online brands are hosted on secure web servers. Our websites are not simply developed from a common platform, such as a software such as Wordpress. As good as these types of platforms are, we feel that website security may be best served by bespoke website development."
The Aequitas Automotive Director was keen to point out how customer feedback may be even more important on the company new brand.
"Our new website is due to launch within the next few weeks, and will feature a more inclusive feedback and ratings system. This will be even more important to the development of our new brand, because the new website will include many products never offered by Aequitas brands previously. Indeed many of the features on these new products will be new to the market also, so we will need to listen carefully to our web users to hone any processes we use."
Aequitas Automotive confirmed that more details on the system will be released prior to the new brand launch within the next few weeks.