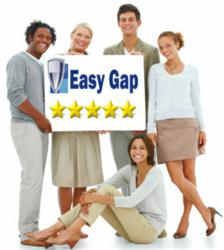 New Gap Insurance video clips for UK consumers
Wirral, UK (PRWEB UK) 17 December 2012
Innovative Insurance provider, Aequitas Automotive, have produced a new series of introductory video clips providing information on Gap Insurance for vehicles. The company commissioned the production of the new presentations after several requests from their customers.
Director of Aequitas Automotive, Mark Griffiths, explained the aims behind the new series.
"Video is one of the most searched media on the internet today," Griffiths said. "If you take a look at the likes of YouTube then you can see just how much people use this form of media. At Aequitas we do constantly ask our customers how we can improve our systems and online facilities. It was suggested that we provide short information video clips regarding areas of common queries. We are happy to say that the first set of information videos have been produced, and are available on our Easy Gap and GapInsurance123 brands"
Aequitas Automotive first had the idea for video clips over a year ago, and the planning and preparation of the productions have taken longer than initially anticipated. Mark Griffiths explained the reasons for the delay.
"Aequitas wanted to produce concise introductions into Gap Insurance. However, with everything we do in the name of our brands, the production had to be right. In 2012 it is very easy for anyone with a camera phone to produce a video, of course what can let the whole process down is poor sound quality. We were happy to employ the services of a local film production company, who have fully filmed and edited the presentations. Unfortunately the company we used were involved in other projects, so that did cause a delay. However, this delay actually worked out to our advantage, as it coincided nicely with our Easy Gap re-brand and re-launch in November," Griffiths said.
Mark Griffiths confirmed that the style, production and length of the clips were carefully planned also, and that more clips would be produced in the near future.
"By using a professional production company we found that not only did we have a polished end product, but also some insider insight into how to approach each clip. The information was kept short and concise, and crucially no clip lasts more than a minute or so. Our research told us that consumers 'switch off' after around 60 seconds, so our team were told to cut out the waffle and deliver the facts! Overall we are very pleased with the results, and more videos will be produced for the Easy Gap, GapInsurance123 as well as other Aequitas brands in the near future."