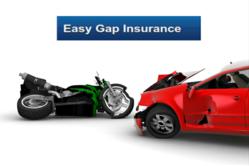 Easy Gap and GapInsurance123 provide alternative product solutions for Vauxhall owners
Wirral, UK (PRWEB UK) 20 August 2012
Leading Gap Insurance provider, Aequitas Automotive Ltd, have announced a new range of products will be available for UK consumers looking to buy a new Vauxhall model this September. The company were featured in the Which Gap Insurance report in 2012, through its two leading brands, EasyGap and GapInsurance123.
However, this recognition has not seen Aequitas rest on its laurels, as it constantly strives to improve its product range to keep pace with the ever changing UK consumer demand.
Aequitas Automotive have recently announced record sales and turnover results in 2012, a fact they attribute to attention to detail which they feel allows them to provide the best products in the UK, as well as the best premium prices.
With the new '62' plate change month of September looming, Aequitas have launched a new range of product protection, aimed at Vauxhall owners. It is hoped these products will give a competitive alternative to the products offered directly by motor dealers, as a spokesperson for the company explained.
"We are please to announce the development of new products and features suitable for one of the most popular vehicle manufacturers in the UK. The typical consumer is well aware that any product they are offered can easily be compared online today, and Gap Insurance for example, is no different.
Through our Easy Gap and GapInsurance123 brands, we can offer a range of around 20 different products, each being suitably different. We hope this means that we can provide cover that fits the consumers requirements, rather than having a smaller product range that may require the consumer to fit to the product limitations. We feel that by having a larger range of cover available, we have a much better chance of reaching this goal."
The spokesperson went on to explain how the new range of cover can help a new car owner, and why comparing online can save hundreds of pounds.
"We know that Vauxhall's have been one of the great success stories for UK car sales for year. Not only have they a huge retail presence but they have committed to vehicle manufacture in the UK for decades. For these reasons, and more, they have a loyal and vast customer base.
We are able to offer the UK consumer a full range of Gap Insurance products for Vauxhall models. Both our brands can offer Contract Hire cover for lease agreements, where the consumer can never own the vehicle but could be left with a settlement shortfall of the vehicle is written off.
We can also offer a choice of Return to Invoice and Vehicle Replacement products for customers who buy a car by dealer finance, or indeed by cash payment. RTI Gap is traditionally offered by motor dealers, and remains a strong option. However our VRI products are extremely popular amongst our customers, as they can also protect the inflationary cost associated with replacing the vehicle."
The spokesperson also explained how modern car buying habits have shaped the introduction of new features with Aequitas products.
"We know that motor dealers often provide accessories such as paint and fabric protection to new car buyers. These products can preserve condition of your new vehicle, and can cost a few hundred pounds. This cost has traditionally been exempt from Gap Insurance cover, however, we have a range of products that can now cover this, and this can mean a significant difference in a potential settlement when compared to another providers product."
Aequitas also confirmed that the new product features are available already on their online EasyGap and GapInsurance123 facilities.