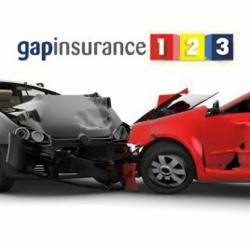 New Gap Insurance quote system has been welcomed by GapInsurance123 customers
Wirral, UK (PRWEB UK) 30 July 2012
Leading UK Insurance specialist GapInsurance123, have hailed the success of their revamped online facility. The GapInsurance123 website has seen several improvements and additions in July 2012, mainly centred around the customer experience as a spokesperson for the brand explained.
"The GapInsurance123 brand is recognised for quality products and features, as well as market leading value for money for our customers. However, we feel there is always room for improvement, and we constantly ask site users for feedback on their experience.
Several changes were commissioned to improve the primary objective of the site, to provide easy gap insurance quotes. The quotation process is now preceded by a comprehensive list of qualifying questions, designed to only show gap insurance products that are applicable to the customer. This helps prevent a consumer from selecting an unsuitable product.
We have added a progress bar to help consumers see how much of the process they have completed, as well as improving the website security by making the system and server PCI compliant."
The company is focused on customer serviced and satisfaction, but found that they could only get feedback from customers who called the customer service team. As up to 70% of policy applications are taken online, this did not allow for customers to voice their opinion. GapInsurance123 has implemented a review and testimonial system to address this issue, as the spokesperson explained.
"We understand that any system is not perfect, and we constantly seek to improve our site information and processes. However, by improving our system it certainly encourages customers to complete the process online. The downside of this is that it is hard to get feedback that can help us improve what we offer. To solve this problem, we have implemented a voluntary feedback form for GapInsurance123 customer reviews to leave their opinion, views and suggestions.
We have found some very useful comments have been left for us so far, which has enabled us to make new additions and alteration to our current system, to improve the overall experience for users."
GapInsurance123 added that since the new website functions have been added the overall website customer retention has increased, as well as the conversion rate of site visitors.