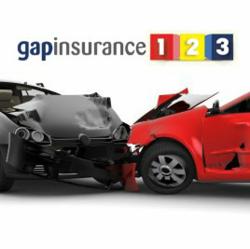 GapInsurance123 provide new report on key features for Motor Gap Insurance products
Wirral, UK (PRWEB UK) 11 June 2013
Leading Wirral based Motor Gap Insurance brand, GapInsurance123, have released a new guide for UK car owners. The brand says that the new guide highlights a range of features that have evolved in the industry, and that are common amongst the most prominent providers in the UK.
Company spokesperson, Mark Griffiths, explained why GapInsurance123 had released the report, and why the brand felt the publication both useful and necessary.
"Motor Gap Insurance has changed in its nature over the last few years. We have seen subtle changes in the products provided that can mean quite a difference to both the financial protection provided, and the process any claim for settlement is made."
"GapInsurance123 has worked hard with our insurance providers, to ensure a range of comprehensive policy features for our customers. Industry recognition of this has come with inclusion in the Which? Gap Insurance report for two years running. In 2013 came the award of six 5 Star Ratings for our GapInsurance123 and Easy Gap brands, from industry experts Defaqto also provided increased recognition for our products."
"However, it is also clear that whilst some providers offer a comprehensive range of features, some providers products have not evolved at all. This is the reason why GapInsurance123 provided a detailed report as to the features we feel are necessary for the very best levels of cover."
"The new report centres on 5 key areas that in the experience of GapInsurance123, are of paramount importance to provide the best cover. These include the ability to defer the start date of your cover for maximum value, if your motor insurer provided similar cover in the short term. Also highlighted is the feature to transfer your cover, if you change your vehicle early. With up to 5 year cover now available for the product, this again is a key feature to provide the best value for consumers."
"GapInsurance123 also highlight the crucial area of the claims process, and why it is important to allow your Gap Insurance claims team to communicate with your motor insurer if necessary."
GapInsurance123 say that consumers should not expect all Gap Insurance policies to have the same terms, and hope the new report gives consumers some more detail of how to check for important differences.