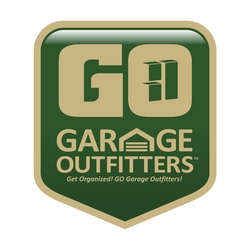 Our branded Garage Outfitters retail stores offers our dealers a unique point of differentiation in the market and allows consumers to shop at their leisure while touching and feeling the quality of our products
Charlotte, NC (PRWEB) March 1, 2010
American Garage Supply, with its retail brand, Garage Outfitters has quickly become one of North America's fastest growing manufacturers and distributors of garage cabinets, garage storage products and garage floor coatings.
In conjunction with their rapidly growing non-branded network of dealers that carry their exclusive plywood based Select Series garage cabinets, the company is striving to become a household name within the garage interiors industry as marked by their latest opening of Garage Outfitters of Halifax.
Garage Outfitters of Halifax joins the recent retail store additions of Garage Outfitters of Northeast Ohio, Garage Outfitters of Southlake and their original store in Charlotte, NC. Garage Outfitters of Halifax is owned by local entrepreneur, Steven Publicover who has big plans for Northeast Canada. "The market in Nova Scotia for garage organization products and garage flooring is largely untapped and I feel confident that we'll do a great job of bringing awareness to Northeast Canada with our outstanding line of products and the visibility of our retail store," explains Publicover.
In addition to their durable line of plywood based garage cabinets, American Garage Supply is also a distributor of overhead storage, wall storage and accessories and POLYGUARD polyaspartic garage floor coating which 4x stronger than any epoxy.
Growing their branded line of Garage Outfitters retail stores is a top priority for Scott Ide, President of American Garage Supply, as he feels their business model is well positioned to capture a re-emerging market. "Our branded Garage Outfitters retail stores offers our dealers a unique point of differentiation in the market and allows consumers to shop at their leisure while touching and feeling the quality of our products," explains Ide.
American Garage Supply's non-branded network of garage organization dealers has doubled each of the last two years, with the company planning the opening of up to six new retail stores in 2010.
About American Garage Supply:
American Garage Supply is the leading manufacturer and distributor of quality, plywood garage cabinets, garage floor coatings, overhead storage and garage interior accessories. Based in Charlotte, NC, American Garage Supply is proud of its extensive distribution network throughout the United States and Canada along with their growing chain of Garage Outfitters retail stores. Dealers of American Garage Supply products and select Garage Outfitters dealers exclusively feature the Select Series plywood garage cabinet line and POLYGUARD garage floor coating solutions. Additional information can be found at http://www.GarageOutfitters.com or by calling 1-800-269-0417.
###