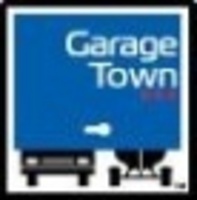 Our first Arizona community is a huge success. We're breaking ground on three locations this quarter and a fourth in December
MESA, Ariz. (PRWEB) May 6, 2008
Partner Mike McDaniel explains, "Despite signs of recession, there's no shortage of individuals who prefer keeping their valuable cars and toys off the street, out of storage yards and in one safe place". Owners have 24 hour gated access to secured units decorated with custom cabinetry, car lifts and mezzanines. When someone puts a unit up for sale, many jump to bid and buy. Tenants are attracted to owning a garage alongside others with similar interests. Tenants routinely entertain at their "Man Cave" as the units are fondly referred to. It's not uncommon for car club members to invite a group over for "a day at the garage" where they show off cars and socialize.
Stefanie McDaniel explains, "Our first Arizona community is a huge success. We're breaking ground on three locations this quarter and a fourth in December". GarageTown USA has been flooded with deposits for units in Mesa, Avondale, Chandler and North Scottsdale. Properties will offer a clubhouse with flat panel TV's, couches and wet bar owners can use for events and networking. GarageTown USA has prompted other companies to start similar projects. Notes Mike McDaniel, "There are companies with price points $100,000.00 above ours, and others offer bare bones units for less. Our tenants find GarageTown USA is just right for their budget and needs.
About GarageTown USA
GarageTown USA offers garage condo ownership at developments in Idaho, Alaska, Texas, Colorado, Washington and Arizona. Owners enjoy standard appreciation and tax benefits allowed by law. GarageTown USA will soon offer franchise opportunities positioning the company in major markets across the USA.