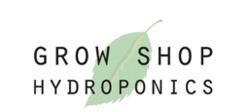 We are excited about the addition to our already fine lineup of items
So. San Francisco, CA (PRWEB) February 09, 2012
Grow Shop Hydroponics, the premier San Francisco hydroponics store now carries House & Garden Nutrients.
"We just started carrying House & Garden," Joe Chu, of Grow Shop Hydroponics, said. "We are excited about the addition to our already fine lineup of items."
House & Garden offers complete nutrition for all plants with their cutting edge formulations. The House & Garden nutrients line offers some familiar products that have been improved upon and some unique formulations exclusive to the brand. House & Garden has gradually become the most reliable and successful supplier and producer of plant nutrients. These nutrients, which are made of an entirely new composition, structure, and method of preparation, have turned out to have hit the bulls eye and have attracted a substantial number of loyal and satisfied users worldwide. This success has been achieved in close cooperation with scientists, laboratory technicians and physicists, who are specialized in different branches of botany.
San Francisco garden store, Grow Shop Hydroponics carries a winning combination of superior general hydroponics knowledge along with the markets finest growing nutrients and equipment to help plants reach their full potential. The store carries items for all types of general hydroponics, indoor growing lights and grow room tents. Whether harvesting home-grown tomatoes or medical marijuana, Grow Shop Hydroponics can assist the growth of plants in a healthy, progressive manner.
To learn more about Grow Shop Hydroponics, their products and services, give them a call at 650-534-2583 or visit them at 131 South Maple Ave. in South San Francisco.
About Grow Shop Hydroponics
Grow Shop Hydroponics is a full resource and garden store for fertilizers and nutrients. More than just a hydroponics store, the store offers key growing ingredients for general hydroponics, reliable equipment and an in-the-know staff to help all types of growers succeed. All major brands are represented, including Sunlight, Advanced Nutrients and Hydrofarm and more.
###