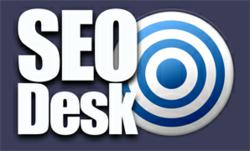 (PRWEB UK) 14 June 2013
Hallstone have long been recognised as one of the top UK suppliers for environmentally friendly and ethically sourced gardening products and the firm is aiming to help every garden look great for summer 2013. Even though the summer period is nearly here, there is still time for homeowners to freshen up their garden and give it a brand new look.
Hallstone provide turf and topsoil to ensure that any garden can look green and be ready to bloom but the firm also provides a range of products that will help gardens of all sizes to look great. Any gardener that is keen to create a pathway or draw attention to certain elements in their garden by creating natural borders will find that products such as garden gravel provide the perfect finishing touch to the look and style of any garden.
As well as working hard to provide environmentally sound gardening products, such as bark mulch, Hallstone aim to provide their services at an affordable price. The company doesn't believe that great looking goods should be the preserve of the rich and no matter how big or small a garden is, it should be simple and affordable to keep it in great condition.
The success of summer 2013 will depend on the weather, which is not something that any firm can influence but Hallstone are keen to ensure that every client has the chance to have a great looking garden, just in case the weather is pleasant this summer.
About Hallstone:
It is fair to say that everything Hallstone strive to do has a green tinge to it. The company provides a wide range of gardening products including turf, topsoil, mulch and gravel, all of which can help to make any garden look great. However, Hallstone also aim to source all of their products responsibly, ensuring that customers looking for environmentally friendly options need look no further.