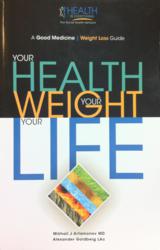 I have now lost over 20 pounds and couldn't feel better.
-Erin
Brooklyn, NY (PRWEB) May 15, 2013
Garden Acupuncture in Park Slope, Brooklyn is helping patients shed their old, unhealthy habits and create a foundation of wellness. It can be a hard journey because according to Garden Acupuncture, weight loss needs to be a permanent change in lifestyle and habits. If it's not, it's just another fad diet.
Save $30 on the initial acupuncture treatment and learn how their unique protocol can change your life.
Their all-inclusive weight loss plan includes:
-Individualized Attention and Instruction for 3 Months
-36 Acupuncture Treatments
-6 Chinese Herbal Formulas
-Gua-Sha, Tui Na, Cupping, & Ear Seeds
-Nutritional Support, Information, & Education
-Weight Loss Book written by Garden Acupuncture practitioner, Alex Goldberg, LAc
Here is what Garden Acupuncture patient Erin has to say:
"The first time I had acupuncture for weight loss I didn't crave sweets for a whole week! I lost 15 pounds through the program and I am still losing weight because of the changes that they helped me make. I have now lost over 20 pounds and couldn't feel better."
To book your appointment online, click here.
Garden Acupuncture is a family-run, small business in the heart of Park Slope. They pride themselves on individualized, affordable treatments and are committed to offering the best holistic care to the local community. They also accept insurance.
790A Union St. (between 6/7th Ave)
GardenAcu.com
646.234.3643
Specializing in fertility medicine, weight loss and allergies using acupuncture, Chinese herbal therapy and nutritional counseling.