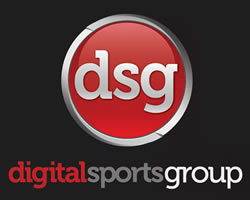 The most memorable moment for Bale will most likely scoring a hat trick in Spur's Champions League match against Inter Milan at the San Siro last season
(PRWEB UK) 16 July 2012
DSG became the official digital partner of the Professional Footballers Association (PFA) earlier this year and have since launched a number of Player profile fan pages on social media site Facebook as well as providing official player pages on their site football.co.uk.
It was today the turn of Tottenham's Gareth Bale to see his official PFA Profile and Facebook page: (http://www.facebook.com/pages/Gareth-Bale-PFA/353097398065236)
The Spurs winger has been pivotal to Tottenham's league success the past couple of years and his individual performances caught the eye of many as can be seen by being named the PFA Player of the Year 2010-2011. The most memorable moment for Bale will most likely scoring a hat trick in Spur's Champions League match against Inter Milan at the San Siro last season.
Head of Operations at DSG, Matthew Tait had this to say "Bale will have no shortage of fans after a highly successful couple of seasons with Tottenham resulting in a domestic and European success."
"Of course being the PFA's Player of the Year for the 2010-11 season requires a certain level of respect and responsibility and he is sure to be a major hit with fans on Facebook."
A recent article published on Football.co.uk had this to say about Bale's performances for Tottenham this season.
"He is on top of his form, you can see he is full of confidence at the moment. He has added to his game. He has a bit of variation, he comes inside a bit. It helps him and makes it difficult for opponents to pin him down"
Digital Sports Group will provide further PFA player profiles for every professional footballer in England.