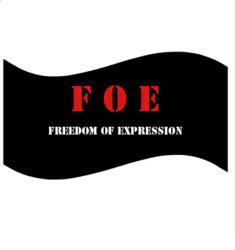 Garianno Lorenzo introduces new technology that will change the game forever
Beverly Hills, CA (PRWEB) December 11, 2012
Garianno Lorenzo will be releasing cloning technology with results so identical, it fooled a forensic scientist.
Garianno Lorenzo of GMI will be launching "Uncore Sound Alchemy"; a technology based venture. Garianno Lorenzo is releasing a new software/hardware that will allow the user to create original audio authorships of any living or deceased person. The first version of the software to be released will be available under selective limited license only according to the developers. The buzz heard around programmers in-the-know is that the user would be able to capture into the hardware a short sampling of any live or recorded person's voice, the software would then create an algorithm of that person's human voice box, allowing the user of the software to type the words, statements, speeches or singing into the software. According to Garianno Lorenzo, it will produce a flawless composition of whatever that user typed, while eliminating static and background noise from the source sample.
Computerized beta tests of this software/hardware combination have produced a scientifically and mathematically identical clone of that human's voice according to sources. So identical, it's reported that it fooled forensic audio specialists, and was completely indiscernible to the human ear. Garianno Lorenzo explains that tests were done using voices of two well known deceased musical artist to create a music duet of the two iconic legends singing a new song composition that neither had ever sang before, without infringing on any copyrighted statements, passages or phrases that the two artist had ever used before. "It was a completely new original authorship, sang flawlessly in their original voices for the first time ever, by these two singers, years after their deaths" stated Garianno Lorenzo.
According to Lorenzo, tests were also done using voice samples from several deceased prominent figures; "forensic tests showed identical matches in their voices" said Lorenzo. He continued to state, "A conversation between two of them was created completely within the software, a conversation that never took place but mathematically matches their voices perfectly, and sounds to the human ear exactly like the two men did have this conversation. This software would allow the user to make anyone say or sing anything, without limitation".
Garianno Lorenzo working with Tolga Katas and a team of programmers, have worked secretly on this technology, and have never issued a press release, or setup a website, nor applied for a patent; for security reasons, he stated. "Everyone involved has worked independently, not under a corporate umbrella, for complete privacy and secrecy of the project," stated Lorenzo.
Garianno Lorenzo believes that this type of technology is the future of the music and film industry. It reportedly gives the artist the ability to sing a duet of a completely new song with any deceased recording artist. Once released, this could open up creativity to limitless possibilities and it could destroy the laws of copyright infringement as currently written. Lorenzo states, "This is about the freedom of personal expression, our cherished first amendment".
The marketing name of the software has been withheld, but rumored around Defcon 2012 deep inside the nerdy geeky world of hackers, the following names were tossed around: "Voice Clone", iDolly, FOE (freedom of expression) or named after the forth coming company that will ultimately release it Uncore. We'll have to wait and see.