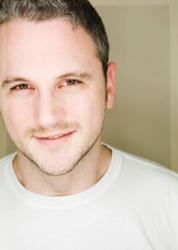 I am pleased to have had the opportunity to work with such an innovative company as a music publishing broker." "I can't wait to work with this team again. In 2013 we will announce something really big
Beverly Hills, CA (PRWEB) January 02, 2013
Respected entertainment industry veteran Garianno Lorenzo of Giant Media, Inc. (GMI), reveals more details about one of the most impressive music publishing deals of 2012. Lorenzo states: "Music publishing power broker and dealmaker Andrew Fromm helped broker the purchase of the music publishing rights of one of the industry's most recognizable music super-producers; for an undisclosed amount in the tens-of-millions of dollars for the purchase of close to six hundred songs."
Industry insider, Garianno Lorenzo remarked, "People were curious about the details of the deal. All I can say now, is that he has written and produced multiplatinum selling records on such artist as, Justin Timberlake, Madonna, Mariah Carey, Alicia Keys and The Black Eyed Peas to name a few; all of which are now sold."
Garianno Lorenzo provides more background about Andrew Fromm and more details about a new deal in the works for 2013, saying: "Andrew Fromm started as a songwriter and his songs are on more than 50 million albums sold worldwide on a variety of recording artist, including; The Backstreet Boys, Marc Anthony, N-Sync and Selena Gomez, among others." "Andrew Fromm has already closed more than $23M in music publishing asset sales, prior to this deal." Lorenzo continues, "Andrew Fromm met music publishing icon Joseph Boyland. They became friends, and Joe Boyland imparted his many decades of publishing knowledge to Fromm. Big Joe (as he was known) was in failing health and passed away shortly after teaching Andrew Fromm. Andrew vowed to carry on his mentor Big Joe's experience and knowledge," said Lorenzo.
With Andrew Fromm's recent success as a publishing dealmaker, Garianno Lorenzo (who also knew Big Joe) believes, "Andrew Fromm's mentor is looking down proudly smiling at his young protégé."
This massive deal was sold to a company known for large acquisition deals and going-forward administration deals. "I am sure they are very excited about this purchase," stated Lorenzo.
For 2013, Andrew Fromm and Garianno Lorenzo are working together on a new venture, separate from Andrew Fromm's current publishing operations.
Andrew Fromm and Garianno Lorenzo's business venture is set to include music publishing and film. There will be a forth-coming article in the future when the details of the new venture are released.