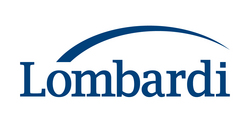 Austin, TX (PRWEB) March 12, 2009
Lombardi®, a leader in business process management (BPM) software, today announced that three of its customers will speak at Gartner's upcoming Business Process Management Summit. Lombardi is a Premier Sponsor of the three-day event, which will be held on March 23 - 25, 2009 at the Sheraton San Diego Hotel & Marina in San Diego, CA. The theme of this event is "BPM: Thrive, Survive, Capitalize."
Gartner's BPM Summit is designed to guide delegates to a deeper understanding of process-driven innovation and continuous improvement. The conference delivers actionable insights to help companies navigate through economic challenges and place them in a strong position of organizational readiness.
Mr. Erik Keller, CIO at SIRVA, Inc., has been selected by Gartner to share his experiences on a BPM end-user case study, entitled "Leveraging BPM to Deliver Mission Critical Applications - One CIO's Perspective." The case study will be presented on Monday, March 23, 2009, in the Grande Ballroom "B" at 2:30 - 3:30 p.m. Pacific Time. During the session, Mr. Keller will share his real world experience of leveraging BPM to design, automate, monitor, and control processes that are core to SIRVA's business. He will also discuss how this effort has led to improved productivity and agility within IT, as well improved alignment with the business.
Also, Mr. Dan Wang, manager of business process architecture at StubHub, will participate on a BPM case study panel session. The session, moderated by BPM analyst Bill Rosser, is entitled "Change Management in Action - Are You Ready for BPM?" and will be held on Wednesday, March 25, 2009, in the Grande Ballroom "B" at 10:00 - 11:00 a.m. PT. Mr. Wang and other panelists will describe direct experiences of achieving change to support BPM, including what works, what does not and how companies can determine the best approach for their particular circumstances. The ideas will include people, education, measurements, incentives, self-interest and technology.
Similarly, Mr. Farrukh Humayun, vice president of information services, PNC Bank, will present his company's BPM experiences in a Lombardi-hosted case study session during the conference. During the session, entitled "How National City Bank is Delivering Clear Results with BPM," Mr. Humayun will review how National City, which was recently acquired by PNC, created a sustainable model for identifying and prioritizing BPM improvement opportunities. This has enabled National City to help design the solutions (and keep them "bought-in"), and deliver clear, and tangible benefits for their organization. The case study session is being held on Monday, March 23, in the Grande Ballroom "B" at 12:05 - 12:30 p.m. PT.
Immediately prior to Mr. Humayun's case study session, Jim Rudden, Lombardi's vice president of global marketing, will present "Clear Directions for BPM Success." During the session, Mr. Rudden will share important guidance for ensuring long-term BPM success with proven project development and deployment capabilities. Customer deployments will be profiled during this informative solution provider session. The session will be held on Monday, March 23, in the Grande Ballroom "B" from 11:30 a.m. - 12:00 noon PT.
Lombardi staff will be available as part of the conference Solution Showcase to demonstrate its award-winning BPM product portfolio, located at Booth #5. The Solution Showcase will be held in the Nautilus Hall of the Sheraton San Diego Hotel & Marina.
The sessions are open to all conference attendees. For more information about the conference and to review the complete agenda, visit http://www.gartner.com/it/page.jsp?id=685009.
About Lombardi
Lombardi is a leader in business process management (BPM). We offer award-winning BPM technology and services to help our customers, partners and government agencies around the world succeed with their process improvement initiatives.
Lombardi is behind some of the largest, most successful BPM implementations in the world. Our customers include AARP, Aflac, Allianz Group, Applied Materials, Banco Espirito Santo, Barclays Global Investors, Chiquita Brands, Dell, Financial Services Authority, Ford Motor Company, Hasbro, ING Direct, Intel, Jaguar Land Rover, Mirant, National Bank of Canada, National Institutes of Health, OAD Groep, Pfizer, PHH Arval, SIRVA, Symantec, UCLH, Wells Fargo, Yale University and numerous governmental agencies. For more information, visit http://www.lombardi.com.
Lombardi, Teamworks are registered trademarks and Teamworks Process Optimizer, Teamworks Portal, Teamworks for Office, Teamworks for SharePoint, Teamworks for Organization Management and Lombardi Blueprint are trademarks of Lombardi Software, Inc. All other company/product names and service marks may be trademarks or registered trademarks of their respective companies.
###