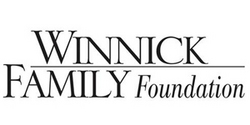 Beverly Hills, CA (PRWEB) March 2, 2010
The Winnick Family Foundation has provided a grant to L.A.-based Operation USA to support their disaster relief effort. Operation USA has sent over $3 million in donated medical, energy, food and shelter supplies to Haiti since the series of devastating earthquakes struck that island nation in January of this year.
Said Gary Winnick, chairman and CEO of Pacific Capital Group: "In post-earthquake Haiti, Richard's team has again done amazing logistics work, focusing on pressing medical needs and quickly bringing supplies and resources to local partners such as St. Damien's Hospital, St. Luke's Schools, L'Athletique d'Haiti, International Medical Corps, and others who were on the ground saving lives within hours of the first quake."
Richard Walden stated, "We are thankful for the quick help the Winnick Family and other partners have provided in this time of desperate need in Haiti. We have been able to send eight air shipments of relief supplies to Haiti in the past month, getting essential pharmaceuticals, medical equipment, generators, medical personnel and shelter supplies into the right helping hands in Port-au-Prince and the equally hard-hit city of Jacmel."
Alex Winnick, who made an additional grant to the organization, said: "We are proud to support Operation USA founder Richard Walden who has created an emergency support charity that is regularly ranked among the best and most effective international relief organizations. From disasters in Southeast Asia and Africa in the 1980s, to Asian tsunami relief and now Haiti and Chile, Operation USA has a reputation for delivering on behalf of people in the most desperate situations - and doing so in time to really make a difference."
About the Winnick Family Foundation
The Winnick Family Foundation encourages project-specific programs but also selectively supports capital campaigns and unrestricted gifts to grantee organizations. There is a preference for projects in Los Angeles and New York - or those having an international component.
Foundation naming grants include:

Winnick Family Clinical Research Institute at Cedars Sinai Hospital
Winnick House and Arnold S. Winnick Student Center at the C.W. Post campus of Long Island University
Winnick International Conference Center at the Simon Wiesenthal Center / Jerusalem
Winnick Children's Zoo in Los Angeles
Winnick Faculty Scholar at the Graduate School of Business at Stanford University
Winnick Hall at the Skirball Cultural Center
Arnold & Blanche Winnick Popular Library and Karen Winnick Children's Gallery at the Los Angeles Central Library
Winnick Hillel House at Syracuse University
Winnick Board Room at the Museum of Modern Art in New York City
Winnick Winners Mentoring Program for the Los Angeles Unified School District
Winnick Fellows at UCLA School of Medicine
Winnick Gallery at Yeshiva University Museum, Center for Jewish History
Karen and Gary Winnick and the Foundation have endowed university and high school literacy and scholarship programs at Brown University, at Mrs. Winnick's alma mater Syracuse University, and at Gary Winnick's alma mater, Long Island University.
They have also funded the transformation of the on-campus C.W. Post mansion administrative center - renamed Winnick House - as well as the main cafeteria which is now named in honor of Mr. Winnick's late father.
In California, the Foundation has supported educational programs at the California Science Center, the Museum of Contemporary Art, the Los Angeles County Museum of Art, KOREH L.A., the Los Angeles Zoo, L.A.'s Best Afterschool Program, the Wonder of Reading, the Fulfillment Fund and Noah's Ark at the Skirball Center.
Among the many other Foundation grantees are the Special Olympics, The Center for Jewish History, Children's Scholarship Fund, Partnership for Better Schools, Teach for America, The Gettysburg Foundation, The National Parks Foundation, Best Friends Animal Society, The Los Angeles Police Foundation, Shoah Foundation, and the Center for Public Leadership at Harvard University.
The Foundation also supports charities operating outside the United States, including the International Medical Corps, Flora and Fauna, World Wildlife Fund, the David Sheldrick Wildlife Trust, the Israel Museum, the Israel Philharmonic, the Jerusalem Zoo, Heifer International and the Bloomfield Science Museum at Hebrew University in Jerusalem. For more information on the Foundation and its work, visit http://www.winnickfamilyfoundation.com on the Web.
###