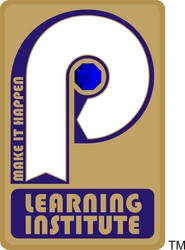 "Christian business professionals have long had an uneasy relationship with the church. Yet, there are signs that this dynamic is changing." - Rob Moll, writer on faith and business for Christianity Today
Mandeville, LA (PRWEB) February 15, 2011
A newly-published 141-page book by the founder and president of The Make It Happen Learning Institute awakens business leaders to the possibilities of fulfilling their God-given destiny and purpose in the kingdom of God. In Kings Come Forth, Borgstede, the book's emerging faith-based author defines business leaders in the world today as modern day kings and queens by virtue of their powerful leadership roles and influence in the marketplace. Furthermore, as a result of their powerful influence as modern-day kings and queens in the business community, business leaders play a significant role in the well-being of the people they lead and impact on a daily basis. In fact, Borgstede asserts that every leader has been divinely appointed by God to lead in their businesses and therefore, has a spiritual leadership responsibility to lead as leaders who prevail with God in the business marketplace.
Unfortunately, the daily news is riddled with staggering examples of business leaders failing to lead in a manner that serves others above themselves and honors God with genuine faith. Borgstede points to the recent colossal business failures of Bear Stearns, Lehman Brothers, Fannie Mae, Freddie Mac, AIG, Washington Mutual, and many other major corporations as clear indicators that something is very wrong spiritually in the business community. In our current worst economic recession since the Great Depression, Borgstede says, "We don't just have a failure of leadership in business and a crisis of financial performance; we have a failure of spiritual leadership in business and a crisis of financial stewardship."
Furthermore, Borgstede expresses the facts that two out of every three workers do not feel motivated to drive their employer's business goals and objectives while 25 percent of employees are just showing up to collect a paycheck. With significant employee dissatisfaction on the rise in corporate America, business leaders are challenged in Kings Come Forth to wholeheartedly embrace their spiritual leadership responsibility assigned by God to care more about the people producing the numbers than they do about the numbers.
Plus, to help initiate a reversal in the decline of corporate America's spiritual environment, Borgstede invites business leaders to join forces in prayer through an annual national prayer movement in business called "See You At The Office." Through prayer, business leaders all across America will unite in faith for two days each year during the week of July 14th at their respective business offices to pray for their teams, their companies, and our nation.
Randy Craighead, Executive Pastor at Church of the King in Mandeville, Louisiana writes in the Foreword to Kings Come Forth, "There is a real need for godly Christian business people to rise to the occasion of desperate moral, character, and spiritual need in the world of business and facilitate change." Through his latest book Kings Come Forth and his first book, The Make It Happen Journey, Borgstede teaches business leaders to come forth in the power of God and facilitate real change in business that reaches people and unleashes their extraordinary God-given potential to make a difference in life.
For more information about fulfilling your God-given destiny and purpose in the kingdom of God as a spiritual leader in business, please visit the Kings Come Forth website at http://www.kingscomeforth.com. Gary's books are published by Excel Books of Charisma Media and are also available from online retailers and local bookstores.
###