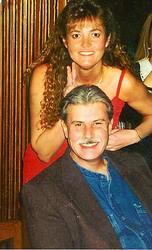 "Today when you walk into a hospital in the United States as a patient, you and your family leave your civil rights at the door,"
Chemung County, New York (PRWEB) May 13, 2010
Horseheads, New York, resident, Sara Harvey is in year four of her fight to bring husband, Gary Harvey, home despite direct opposition from his appointed guardian, Chemung County. Harvey has been detained at the Elmira based St. Joseph Hospital as a patient since May, 2009, even though his care can be administered safely at home by his wife.
In a recent interview with WLEA's Kevin Doran, Mrs. Harvey described the events and circumstance which have left her powerless to help her husband and provided her only six hours each week of guarded visitation.
"I simply want to bring my husband home so I can care for him for the remainder of his life," said Harvey.
Shortly after an accident which left Mr. Harvey brain injured in 2006, he became a ward of the county when Chemung County authorities took over his guardianship, separating Mrs. Harvey from any decision making process for her husband's health and medical welfare.
When Mrs. Harvey was forced to cancel an insurance policy on her husband out of financial necessity, a St. Joseph Hospital ethics committee, which included only one doctor, met with the Chemung County guardian and decided to terminate Gary Harvey's life by removing his Total Parenteral Nutrition (TPN) and dehydrating and starving him to death. Mrs. Harvey was not permitted to attend the meeting.
In May of 2009, a hospital ethics committee at St. Joseph Hospital in Elmira, New York, recommended the removal of Gary Harvey's feeding tube. The Chemung County Attorney's Office then filed the motion to remove the feeding tube in early June. State Supreme Court Judge Judith O'Shea denied the request to remove nutrition and hydration, citing lack of evidence for such a request and allowed the county Attorney's Office ten days to return with sufficient evidence. (Chemung County Index no: 2006-1578 RJI no: 2006-0275). In July the county Attorney's Office withdrew the request, according to a letter from Assistant County Attorney Donald Thomson.
Advocacy organizations, the Terri Schindler Schiavo Foundation (TSSF), the National Association to Stop Guardian Abuse (NASGA) and Veterans Today have become publicly involved in order to bring Gary Harvey home under his wife's care. In a January, 2010 letter to Bishop Matthew Clark in the Roman Catholic Diocese of Rochester, NASGA president, Elaine Renoire, cited:
"The guardian attempted to terminate his life and would have been successful had Mrs. Harvey not taken it to the media. St. Joseph's Hospital's Ethics Committee chose to participate in what would have been Gary Harvey's execution rather than prevent it. NASGA is asking you to find out why."
Bishop Matthew Clark responded nearly one month later saying, "I am convinced that St. Joseph Hospital complies with the Ethical and Religious Directives for Catholic Health Care Services, that the Hospital is complying with the Order of the Court, and that there has been no attempt to shorten Mr. Harvey's life."
"Today when you walk into a hospital in the United States as a patient, you and your family leave your civil rights at the door," said Mrs. Harvey. "Everyone in America needs to know that what is happening to my husband and me can happen to them too."
"I simply need help to save my husband."
Learn more about Gary Harvey
More media on Gary
# # #