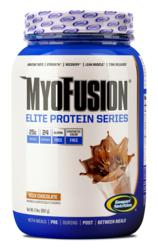 "Given Gaspari's stature in the industry, and the timeliness of its release, the Myofusion Elite Series was a natural choice to highlight the emerging trend of premium protein blends," said Chris Schmidt, Consumer Health Company Analyst at EuroMonitor
(PRWEB) January 31, 2013
The multi-billion dollar global sports nutrition industry is one of the most dynamic in the world, with products constantly changing and new ingredient discoveries and studies popping up on a constant basis. Nutra Ingredients-USA's Sports & Lifestyle Nutrition online conference features a collection of industry experts who will offer insight on the new and exciting developments in the industry. The free conference will focus mainly on protein, the primary ingredient of the sports nutrition sector and will be held on February 7th, 2013.
Chris Schmidt of Euromonitor International will tailor his portion of the webinar towards the best and brightest protein products in the world, namely Gaspari Nutrition's Myofusion Elite Protein Series. Myofusion Elite was launched in early January 2013 and has exceeded the lofty expectations of supplement users, especially those familiar with Gaspari Nutrition's reputation for making great proteins in the past. Given the growing nature of the protein market today, it's quite an accolade.
"Given Gaspari's stature in the industry, and the timeliness of its release, the Myofusion Elite Series was a natural choice to highlight the emerging trend of premium protein blends," said Chris Schmidt, Consumer Health Company Analyst at EuroMonitor International.
A separate portion of the webinar also demonstrates Gaspari's innovation in the protein industry. New scientific aspects about enhancing protein's bioavailability via probiotics will be discussed. Myofusion Probiotic Series was launched over a year ago and contains the acclaimed Ganeden BC30 Bacillus Coagulans probiotic. Setting the pace for supplement supremacy, Gaspari Nutrition will also be launching their new whey isolate protein Isofusion in the coming months.
About Gaspari Nutrition®
Gaspari Nutrition is headquartered in Lakewood, NJ and is a rapidly expanding, healthy lifestyle sports company that develops and distributes a full line of nutritional supplements. Gaspari's propriety and award winning products address all categories of an active lifestyle including muscle building, weight loss, and general fitness through a daily nutritional supplement regimen. They are one of the few companies to sponsor independent, 3rd party research on their products to prove their efficacy. Gaspari Nutrition is sold in over 85 countries including 85 Popeye's locations in Canada, and available in over 5,000 US retail outlets that include GNC, Vitamin Shoppe, and Kroger, as well as over 100 online stores, including Bodybuilding.com, Amazon and DrugStore.com, and SupplementsCanada.com. For more information, please visit http://www.GaspariNutrition.com.