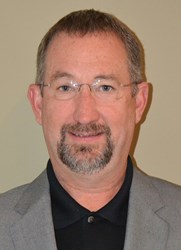 'With 28 years' experience in sales, operations and business development in the precast industry, Knight's expertise will broaden Gate's design-assist relationships with current and potential customers in the NE Division.' - Brian Griffis, Gate Precast
Oxford, NC (PRWEB) October 02, 2013
Gate Precast, a leader in the design and manufacturing of precast concrete systems, is pleased to announce its recent hire of Jimmy Knight, who joins the Northeast Division Sales and Marketing team.
Knight will serve as area sales manager for projects being designed in South Carolina; Charlotte, North Carolina and North Georgia. Based at Gate Precast's Oxford, NC manufacturing facility, Knight will work with designers and contractors in the earliest conceptual stages of design through completion. Both architectural precast and hollow core plank are produced at the Oxford, NC manufacturing facility which gives Knight the opportunity to expand on the benefits of All-Precast Solutions, an increasingly popular design approach that benefits every member of the construction team – especially the owner.
"With over 28 years' experience in sales, operations and business development in the precast industry, Knight's expertise will broaden Gate Precast's design-assist relationships with current and potential customers in the NE Division," says Brian Griffis, Gate Precast Southeast Regional Sales & Marketing Manager.
For additional information on Gate Precast Company and its design-assist capabilities, visit http://www.gateprecast.com or call (888) 470-3450 to locate an architectural precast design consultant in your area.
More About Gate:
Gate Precast Company is a subsidiary of Gate Petroleum Company, a privately-held diversified corporation headquartered in Jacksonville, FL. Gate Precast has become one of the largest and most diversified precast concrete producers in the United States with eight manufacturing facilities and is known for its design-assist collaboration with design teams. Annually, the company is recognized as a top subcontractor by Engineering News Record Magazine and wins Best-in-Class PCI Design Awards for a wide range of projects.