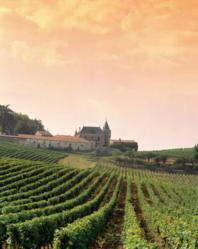 Cruising on the Mirabelle is truly a delicious, comfortable and relaxing way to explore the Bordeaux region.
Tucson, Arizona (PRWEB) October 31, 2011
Gateway Destinations, in partnership with France Cruises, is excited to announce its Bounties of Bordeaux Wine Cruise tour beginning May 24, 2012 in Bordeaux, France. This 6-night barge cruise and 3-night land tour encapsulates wine education in its greatest form by immersing clients directly in the heart of this renowned wine region.
After arrival in Bordeaux, guests will join their professional guide explore this lively city before gathering for a gastronomic welcome dinner and their first introduction to Bordeaux wines of the Bordeaux. Travelers will be charmed the following day during a full day excursion to the Dordogne River countryside. Scenic beauty collides with history while visiting local villages, a foie gras production farm, a prehistoric cave, and a local chateau to end the day with a local wine tasting.
The true wine experience begins when guests are transferred to the Mirabelle hotel barge to begin their all-inclusive, 6-night cruise along three peaceful waterways. Each day the Mirabelle will introduce guests to one of 57 vast appellations, allowing guests to discover the different personalities and characteristics that make the Bordeaux wines so legendary. Education includes information regarding topography, geology, grape variety, and recommended food selections. Guests will leave France with a greater knowledge of the various methods in which to make wine as well as the rich history of winegrowing that has shaped the Bordeaux region over the centuries.
"Cruising on the Mirabelle is truly a delicious, comfortable and relaxing way to explore the Bordeaux region. Our captain, along with his crew of six are excited to lead us on this very unique itinerary" offered Gateway Destinations' owner, Jan Acorn.
For further information about Bounties of Bordeaux Wine Cruise, or other custom tours contact Jan Acorn with Gateway Destinations, 520-529-1242. You may also visit their website at http://www.gateway-destinations.com. Discount of $250.00 per person offered for early registration by November 30, 2011.
About Gateway Destinations
Gateway Destinations, LLC, an affiliate of Bon Voyage Travel, provides travel planning services for individuals, couples and small groups to Alaska, Hawaii and foreign destinations. In addition, Gateway creates custom small group tours (escorted or unescorted) and specializes in guided tours for women.
###