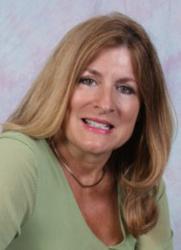 She chose to specialize in Languedoc-Roussillion to expand her knowledge of France
Tucson, Arizona (PRWEB) October 30, 2012
Jan Acorn, CTA of Gateway Destinations, in Tucson recently earned the Languedoc-Roussillion Lifestyle Specialist (LS) designation from The Travel Institute. Each of The Institute's lifestyle programs covers the special aspects that make each of the Specialist designations unique, including special terminology, special travel considerations, and preferred destinations for a number of niche travel markets. The comprehensive, thorough curriculum and subsequent testing for the Languedoc-Roussillion Lifestyle designation assures that Jan is well equipped with the knowledge necessary to create memorable vacations to this area of France for travelers.
Jan Acorn has been a travel counselor for over five years, and has sent hundreds of clients on memorable vacation experiences. She chose to specialize in Languedoc-Roussillion to expand her knowledge of France as she personally loves to visit there frequently and enjoys sharing her findings with clients. Gateway Destinations, located in Tucson, Arizona, also creates customized itineraries and escorts small group tours to Europe, specializing in guided tours for women.
For nearly 50 years, The Travel Institute has been serving as a community of knowledge and insight for all travel professionals. Through innovative educational opportunities, professional certification programs, and customized learning solutions, the Institute fulfills its non-profit mission to promote a standard of industry knowledge, professionalism and excellence. For more information about The Travel Institute, visit http://www.thetravelinstitute.com or call 800.542.4282.
About Gateway Destinations
Gateway Destinations, LLC provides custom travel planning services for individuals, couples and small groups to Alaska, Hawaii and foreign destinations, and specializes in small-group guided tours in Europe. For more information, visit http://www.gateway-destinations.com.