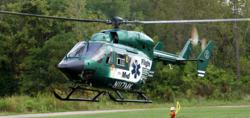 Careful preparation and planning for the unexpected can go a long way in ensuring a smooth vacation
Tucson, Arizona (PRWEB) April 29, 2013
Travel Specialist, Gateway Destinations knows that occasionally people get sick or injured and need to seek medical attention while traveling abroad. Preparing for an international trip should include having access to information such as where to find English-speaking medical assistance and what to expect when you get there. Preparation should also include having adequate emergency medical coverage in case a need arises by checking to see if your normal health plan extends abroad or by purchasing a travel insurance plan.
Understanding health risks and/or conditions of the country one is visiting is an important measure to take prior to departure. This information includes food and water safety advice, vaccination requirements and virus/outbreak concerns. Gateway Destinations suggests visiting the International Association for Medical Assistance to Travelers (http://www.iamat.com) website. This non-profit organization has up-to-date health information for every country and allows you to locate local doctors and clinics. Travelers have the ability to make arrangements in advance for special medical assistance such as chemotherapy and dialysis; even locate mental health professionals in case of emergency.
Travelers may opt to purchase travel insurance that includes emergency healthcare coverage and assistance to offer extended peace of mind. Plans vary so check to see if primary medical coverage is included in the policy, which is recommended; otherwise, travelers will need to pay directly for any medical expense and file a claim with their own health insurance company once they return home. Since expenses incurred while traveling abroad are often not covered by US health plans reimbursement will likely be denied, at which time a claim can then be submitted to the travel insurance company as a secondary provider.
"Careful preparation and planning for the unexpected can go a long way in ensuring a smooth vacation" states Jan Acorn, owner of Gateway Destinations. She adds "Illness or an injury can unfortunately happen anywhere, so having information easily at hand can minimize the difficulty of dealing with the situation – emotionally as well as economically."
For further information or questions contact Jan Acorn with Gateway Destinations, 888-429-1242. You may also visit their website at http://www.gateway-destinations.com.
About Gateway Destinations
Gateway Destinations, LLC provides custom travel planning services for individuals, couples and small groups to international destinations. In addition, Gateway creates and escorts custom small group tours to Europe, specializing in guided tours for women.