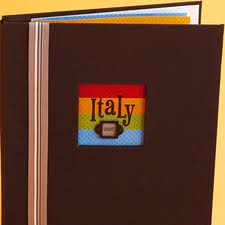 My family members have vicariously experienced my travels through the use of MyTravelSite.
Tucson, Arizona (PRWEB) January 31, 2013
Traditionally, vacation photo albums or scrapbooks are created after endless hours of compiling photos. The enjoyment of reflecting on the photos is often short-lived as albums are quickly forgotten once placed on a shelf. Physically sharing photos with friends and loved ones often proves difficult because of distance. The internet has dramatically transformed the ability to share savored memories with ease, and in a number of creative ways.
Websites such as Snapfish, Picasa and even Walgreens offer quick and easy photo sharing and album creation from home with a few computer clicks. Photos can be organized by trip, date, destination, event, or genre. Each album can be customized with features such as borders, color preferences, comments, and graphics, resulting in a virtual version or traditional bound album. Additionally, these companies allow for further creative use of photos such as calendars, coffee mug, mouse pads, and other merchandise.
Gateway Destinations introduces MyTravelSite, as an additional way to record precious vacation memories. This free and unique electronic platform is used as a personalized travel website to capture unforgettable moments. Share photos and blog with family and friends via email and social media. Features of the website include:

Upload photos
Blog in real time
Create a travel wish list
Categorize content by trip
Search for travel information
Track your travels worldwide on a map
"My family members have vicariously experienced my travels through the use of MyTravelSite. They can read about my adventures before I even return home," shared Jan Acorn, owner of Gateway Destinations. Check out Jan's personal travel website at http://www.MyTravelSite.com/GatewayDestinations ; follow the simple instructions to create a unique travel blog free of charge!
For further information or questions contact Jan Acorn with Gateway Destinations, 520-529-1242. You may also visit their website at http://www.gateway-destinations.com.
About Gateway Destinations
Gateway Destinations, LLC provides custom travel planning services for individuals, couples and small groups to Alaska, Hawaii and foreign destinations. In addition, Gateway creates and escorts custom small group tours to Europe, specializing in guided tours for women.