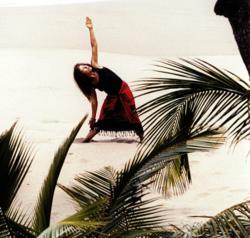 Tucson, Arizona (PRWEB) December 04, 2012
Gateway Destinations teams up with Kim Bowens of Self-Centered Yoga & Fitness to present Ultimate Yoga Bliss in Costa Rica.
The beaches of Tango Mar, Costa Rica supply guests with a tranquil location to rejuvenate the Mind, Body, and Spirit. Travelers will spend several hours of their day with a private yoga instructor practicing meditation, mantra and traditional movements that help transform their inner Self. Guided self-care techniques assist guests in achieving additional stress-coping mechanisms.
The relaxation continues as guests explore the lush tropics of Costa Rica. A trip to the Cuvu Biological Reserve offers travelers an adventurous hike, exotic animals, and surf lessons. A gourmet chef gives guests a lesson in creating fresh meals that will nourish the body and vitalize the mind, giving travelers the ingredients to complete one's transformation.
For further information about the Ultimate Yoga Bliss in Costa Rica and other specialty tours, contact Jan Acorn with Gateway Destinations, 520-529-1242. You may also visit their website at http://www.gateway-destinations.com.
About Gateway Destinations
Gateway Destinations, LLC provides custom travel planning services for individuals, couples and small groups to Alaska, Hawaii and foreign destinations. In addition, Gateway creates and escorts custom small group tours to Europe, specializing in guided tours for women.