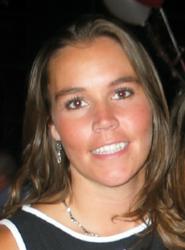 Each of these individuals is highly qualified and brings valuable breadth and depth to their position and to Gateway Canyons overall.
Gateway, Colo. (PRWEB) April 19, 2011
Gateway Canyons, the destination resort and adventure outfitter, located southwest of Grand Junction in western Colorado, recently added several new people to key management positions including a sales and marketing manager, an auto museum manager, a spa manager and a general store manager.
Kindra Mazurek was chosen as Gateway Canyons' new Sales and Marketing Manager. Mazurek has an established history with Gateway Canyons, having worked for the resort in a variety of capacities, most recently as a sales representative. In her new position Mazurek will be responsible for developing and executing sales and marketing objectives for Gateway Canyons. Outside sales calls, identifying and selling to key market segments, and working with Gateway Canyons' many sales and marketing partners will be among Mazurek's new duties.
"We are pleased to welcome all of the new managers to our Gateway Canyons family," said Tammy Anderson, Director of Lodging and Guest Experience for Gateway Canyons. "Each of these individuals is highly qualified and brings valuable breadth and depth to their position and to Gateway Canyons overall."
New Auto Museum Manager Marcus Fix-Marconi brings an extraordinary passion for the restoration and reclamation of classic automobiles to the Gateway Colorado Auto Museum. To date, he has purchased or sold over 18,000 late model and vintage cars and motorcycles. In his new position he will be responsible for overall museum operations, planning and promoting educational programs, and the care, maintenance and security of the prestigious vintage automobile collection. The Gateway Colorado Auto Museum houses the Hendricks family's personal collection of 45 classic American cars, arranged in a timeline that spans 100 years of automotive history. It is also the site of the Gateway Canyons Classic Auto Fest, held each May when over 250 classic cars are on display.
Equally passionate about her life's work of helping people feel better, Deborah Tuminello brings 15 years of experience in spa management, massage therapy and aesthetics to her new position as Spa Manager of The Spa at Gateway Canyons. Tuminello will manage the day-to-day spa operations including staffing, retail sales, inventory selection, training and guest services. The Spa at Gateway Canyons offers a comprehensive menu of massage and skin treatments that can be customized to suit individual needs and preferences.
Recently promoted from Assistant Manager is Abigail Allen, new manager of The Outpost General Store. The on site convenience store and deli offer guests and locals an easy place to stop for groceries, a tank of gas, and even bakery items, sandwiches and coffee. Allen will oversee staff and daily operations; she'll also be responsible for product merchandising, selection and inventory.
The new management staff comes on board just as the peak travel season begins. With the arrival of spring and summer, Gateway's many outdoor activities swing into high gear. The Adventure Center at Gateway Canyons provides guides and equipment for excursions into the back country. Visitors can also explore the area on horseback at The Stables at Gateway Canyons, or marvel at the canyon views aboard a luxury Cessna Caravan with Gateway Canyons Air Tours.
About Gateway Canyons
Gateway Canyons is a premier Colorado retreat destination located one hour southwest of Grand Junction on Colorado Scenic and Historic Byway 141. The resort features 54 rooms, state-of-the-art meeting facilities, an activities center, a spa, stables, several restaurants and the Gateway Colorado Auto Museum. Frequent flights are available from Denver, Dallas, Phoenix and Salt Lake City to the Grand Junction Regional Airport. For more information, call 866-671-4733 or visit http://www.gatewaycanyons.com/press-room for an online press kit, press releases and downloadable photographs.
Media Contacts:
Tammy Anderson, Director of Lodging and Guest Experience
Gateway Canyons
970-931-2647
Tammy (dot) Anderson (at) gatewaycanyons (dot) com
or
Vicky Nash, Public Relations Representative
Resort Trends, Inc. – media communications for the travel & tourism industry
970-948-4923
Vicky (at) ResortTrends (dot) com
###