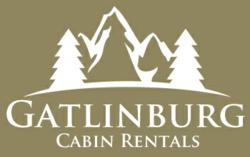 Gatlinburg, Tennessee (PRWEB) July 10, 2012
Knowing the need visitors have for an easy solution to booking cabin rentals in Gatlinburg Tennessee, GatlinburgCabinRentals.com has decided to fill that need by developing a streamlined easy-to-use website. Using this website you can book fully furnished luxury cabins, close to attractions, and still in the heart of the great outdoors. Vacationers can reserve cabins in both Gatlinburg and Pigeon Forge making it easy to enjoy both of these popular vacation hotspots.
Over the years the founders of GatlinburgCabinRentals.com have discovered the fact that many visitors of Tennessee desire something more out of lodging. Though most hotels are within miles of beautiful scenery, few put vacationers into the heart of it. GatlinburgCabinRentals.com has done it again by providing a solution to allow visitors to enjoy phenomenal views, be close to nature, and yet not far from town while visiting Tennessee.
They offer some of the most luxurious rental cabins ever built. Each cabin offers visitors an opportunity to enjoy their stay with additional options such as indoor swimming pools, game rooms, pool tables and many more options to choose from. The rentals are set up for celebrations, business meetings, family reunions as well as vacation lodging. Located close to town each rental unit can easily access catering and other party celebration needs.
The cabin rentals are available in many sizes as well as themes. From a modern decor to a rustic cabin look, each rental is sure to please visitors. Offering affordable rates and the best amenities available you can ensure each reservation will turn into a dream vacation that will likely never be forgotten. Contact GatlinburgCabinRentals.com today and book your dream vacation! http://www.gatlinburgcabinrentals.com