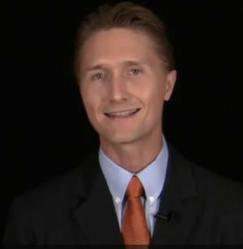 If you are a gay man over 40 - staying away from anal intercourse is your fastest way to success in life.
Miami, FL (PRWEB) December 30, 2011
Paul Angelo MHA, MBA, the Miami Gay Matchmaker who incorporates health, relationship and lifestyle coaching has again "gone wild" with the intention to save the gay community from poor self-esteem, lack of confidence and relationship confusion.
Angelo explains that receptive anal sex decreases self esteem by forcing the person to assume a submissive position during an act of pleasure. This confuses the brain to believe that a feminine-like behavior is appropriate for a man and in turn reduces the man's assertiveness, confidence and will power.
Angelo says: "From Neuro-linguistic programming (NLP), we know that a person's thinking is strongly influenced by his body position. The fastest way to increase satisfaction and self-esteem is to align the thinking with the position/movement of the body, commonly referred to as a mind-body connection. This is often achieved through physical exercise, meditation and affirmations.
For example, if you say to yourself - 'yes I can do it' and if you flex your arm, clench your fist and bend your knees all in one move - you get a strong feeling of power.
When the body performs activities that are not in congruence with the beliefs and logic of the brain, conflict is created and with each repetition of the act, self-esteem of the person is reduced."
Angelo explains that because men behave differently than women, the brain is taught to accept as valid all behaviors that are associated with masculinity and strength. The moment that the brain receives messages that are NOT congruent with the definition of masculinity - the person gets confused.
Aggressive or "pushy" bottoms are an example of this confusion. Those are gay men who succeeded in business and show masculinity in day-to-day life, but in the bedroom - end up engaging in receptive anal intercourse.
"The worse part about this destruction of self-esteem is that it's on the subconscious level. A person will not feel anything during the act. And the pleasure derived from the act will override the logic necessary to correct the behavior. In addition, there is a delay between the act of anal intercourse and the reduction of self-esteem of the person" says Angelo.
"If you were to put all gay men together in a big warehouse and place the 'bottoms' on the left and the 'tops' on the right, you'd start seeing negative consequences of the anal sex play out in real life for the bottoms such as: disrespect for their general health, failure at work, failure in love and relationships." says Angelo.
"I am not saying that every gay man should stop anal intercourse today. What I recommend is that gay men re-think the "Gay-Lifestyle" strategy and stop for one second to question the validity of all that is gay" says Angelo.
Those gay men over 40 who are interested in learning more about how to find a perfect match and how to fall in love are recommended to give Angelo a try. His methodologies are very unique and stand out from other gay life coaches.
His website address is http://www.PaulAngelo.com
About Gay Matchmaker and Relationship Coach Paul Angelo MHA,MBA:
Paul Angelo combines the knowledge of psychology, self-management, strategy, persuasion and communication to help gay men over 40 leverage relationships to live the ultimate lifestyle and live a life that is unlimited in potential.
Since starting in 2009, Angelo took on multiple clients that previously saw no hope for a relationship and within 6 months found a partner and moved in together.
By combining strategy, persuasion and psychology, Angelo helps gay men over 40 see a relationship as a sequence of steps that carry a different requirement and which can be taught to anyone who is willing to learn and change.
Those willing to learn can see a significant result just weeks from working with Paul and video testimonials to that affect are available for anyone to see on Paul's website.
If you'd like more information about this topic, or to schedule an interview with Paul Angelo please call Paul Angelo at 954-736-9763 or e-mail Paul at PaulAngelo33(at)gmail(dot)com. You can also visit Paul's website at http://www.PaulAngelo.com
###