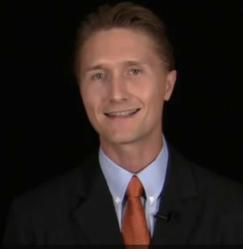 The difference between animals and humans lies in the ability to think and to choose NOT a path of least resistance, but a path based on values and long term benefits. Animals are stimulus-response. Humans can think.
Miami, FL (PRWEB) July 31, 2012
"What would gay life look like without anal intercourse? Did anyone ever stop and consider the vast improvement in gay life if anal intercourse were absent?" asks Angelo, gay matchmaker and gay life coach from Miami.
To learn more about Angelo's report, readers can go to http://www.PaulAngelo.com
According to Angelo's new report, gay anal intercourse has only negative consequences. AIDS, Gay Low Self Esteem, femininization of men and health-damaging sexual behaviors are just a few examples of the consequences of anal intercourse.
In December of 2011, Angelo clearly explained how anal intercourse contributes to the decrease of one's self esteem. Readers can access that page by clicking on the link below:
http://www.prweb.com/releases/gay-anal-intercourse/gay-dating/prweb9069695.htm
According to Angelo, in the absence of anal intercourse, gay men would be looked at differently by society. HIV would be significantly reduced. Fear associated with possible future HIV transmission would be eliminated. Gay marriage would be accepted long time ago and parents of gay teenagers would be more accepting. Gay relationships would be stronger and gay men would be examples of vibrant health and prosperity.
"And if the above were true, one can only imagine the new possibilities for all of society if gay men were flourishing with creativity and innovation instead of suffering from HIV and discrimination rooted in anal intercourse and sexual over-compulsivity" says Angelo.
To get access to the full report, readers are encouraged to visit Angelo's website at http://www.PaulAngelo.com
About Gay Matchmaker and Gay Life Coach Paul Angelo MHA, MBA:
Paul Angelo combines the knowledge of psychology, persuasion and communication to help gay men over 40 leverage relationships to transform their lives.
Since starting in 2009, Angelo has taken on multiple clients that had previously seen no hope for a relationship and within 6 months found a partner and moved in together.
If you'd like more information about this topic, or to schedule an interview with Paul Angelo please visit Paul's website at http://www.PaulAngelo.com.