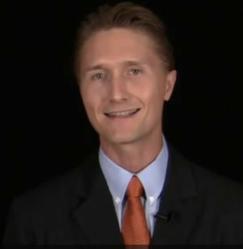 I help my clients achieve long term, magical relationships that in my absence would never come to exist.
Miami, FL (PRWEB) December 27, 2011
Finding a life partner for gay men over 40 can be daunting, but a gay matchmaker from South Beach has agreed to share a secret insider recipe to find the ultimate Perfect Match.
"As a gay matchmaker, I work mostly with gay men over 40 and focus on long term, magical relationships that in my absence would never come to exist," says Paul Angelo MHA, MBA - gay matchmaker and founder of Premier Gay Matchmaking And Coaching For Gay Men Over 40.
Angelo suggests the following 7-step secret method to a gay relationship:
1) Identity analysis including MBTI personality type, life's values and strengths.
"Why? Because the analysis is used to create the anchor point for client's decisions. Skipping this step is dangerous because it encourages the client to respond to others' requests instead of focusing on what the client really wants," says Angelo.
According to Angelo, "Without knowing his personality type, my client can be spinning in circles in his relationships, not knowing why and blaming others for mistakes and frustrations."
2) Goal setting, life's vision and mission.
Angelo encourages clients to share their goals during a date to evoke imagination and projected participation in client's life. Successful men are future oriented and when a client shares his goals, the date tries to picture himself accomplishing goals together. Goal sharing can quickly move the client into the "relationship material" category.
Life's vision and mission are equally as important.
"Here's something you probably don't know: On a psychological level, men are attracted to the act of doing something adventurous and being part of a team. When a client has a strong vision for his life, he creates subconscious attraction that trumps sexual compatibility. Far fetched? Not at all - but most men never tried this," says Angelo.
In gay life coaching with Angelo, a client gets a 4 page mission/vision statement that is used for a Gay Video Profile (tool used in step 6).
3) Freedom from the past.
Most gay men over 40 carry significant pathology associated with lying, pretending and hiding. This behavior, which often was necessary because of an anti-gay environment, was the staging ground for passive aggression, denial, resignation, victim-hood and other personality-based pathologies.
"Because your past can affect you, once you let go of it - you feel incredible and your relationship potential increases tremendously. What does all this mean for you? Freedom to be who you want to be and finding your Perfect Match from that place," explains Angelo.
During Gay Life Coaching And Matchmaking Angelo coaches his clients to create a life absent from pathology and burdens from the past.
"Being a Gay Matchmaker is not just about introducing men to each other. That's the old model that might work for the straight community. With gay men, I need to understand their past because the past influences their relationship decisions and shapes their self-esteem," says Angelo.
4) Perfect Match Analysis.
According to Angelo, clients need to know their perfect match in terms of physical attributes, socio-demographics characteristics and psychological personality type.
Because attraction is multi-dimensional, looking only for a physical match is a big mistake. A client needs to consider the logical and emotional compatibility as well.
"During gay matchmaking and gay life coaching, we identify your Perfect Match based on the three dimensions of attraction and then create a strategy for you to "get him". This is the fun part," says Angelo.
5) Strategy.
Angelo asks his clients this question: "What do you bring to the table?"
Angelo's clients need to determine their value proposition in terms of tangible and intangible "assets" and then must wrap this value proposition in a message that offers benefits to the Perfect Match in a way he can understand.
"'Being yourself' will get you a boring nice guy. Adapting your message to his 'thinking' gets you a Perfect Match," says Angelo.
But that's not all.
Angelo's matchmaking clients still need to go to places where the Perfect Match spends his time and clients need to know how to approach him. "Simple language patterns for approaching your Perfect Match are taught to you in the Gay Life Coaching Program so that you can walk up to your Perfect Match when you see him and start a conversation," says Angelo.
6) Use Gay Video Profiles to expedite the process.
Angelo uses video and media technology to facilitate the gay matchmaking process.
"I use Gay Video Profiles service for all matchmaking campaigns. It cuts the time in half for others to get to know my clients. Clients that use GayVideoProfiles.com are blown away with responses and get access to men that previously would never give them a chance," says Angelo.
7) Trial Dating and Analysis Of Attraction Equation.
When Angelo's clients use video profiles, they are booked with dates for weeks until they can determine the Perfect Match Equation. This is the combination of physical/emotional/logical dimensions of attraction that fit perfectly into the client's life. Clients can't get this equation by only having three dates. Angelo's client goes out with 10 different men and allows three to six months to complete this process.
"At the end of the trial period you will know exactly who you want and why. For the majority of men, they will already be seeing their Perfect Match before the end of that period and within a few weeks, they will be exchanging the "three words" and their lives will take on a new direction," says Angelo.
So, whats the next step? Hiring a gay matchmaker can be expensive and run into tens of thousands of dollars, but for a limited time only, Paul Angelo MHA, MBA offers a $497 Gay Matchmaking Starter package only for gay men over 40.
If you qualify (Gay Men Over 40 Only), please visit this link:
http://www.PaulAngelo.com/2012offer
The offer expires January 14, 2012.
About Gay Matchmaker and Relationship Coach Paul Angelo MHA,MBA:
Paul Angelo combines the knowledge of psychology, self-management, strategy, persuasion and communication to help gay men over 40 leverage relationships to live the ultimate lifestyle and live a life that is unlimited in potential.
Since starting in 2009, Angelo took on multiple clients that previously saw no hope for a relationship and within 6 months found a partner and moved in together.
By combining strategy, persuasion and psychology, Angelo helps gay men over 40 see a relationship as a sequence of steps that carry a different requirement and which can be taught to anyone who is willing to learn and change.
Those willing to learn can see a significant result just weeks from working with Paul and video testimonials to that affect are available for anyone to see on Paul's website.
If you'd like more information about this topic, or to schedule an interview with Paul Angelo please call Paul Angelo at 954-736-9763 or e-mail Paul at PaulAngelo33(at)gmail(dot)com. You can also visit Paul's website at http://www.PaulAngelo.com
# # #