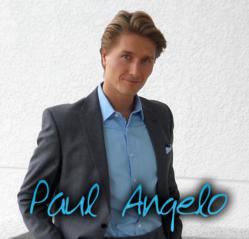 Self-sabotage will kill all your relationship efforts and you will not notice it.
Miami, FL (PRWEB) February 24, 2012
For a gay man over 40, dating and relationship problems are quite common. Today, most gay men change their partners instead of looking for signs of self-sabotage originating in their own behavior.
But a new test helps discover and treat self-sabotage. The test is available on the Gay Matchmaker's website and anyone can take the test by clicking on the link below:
So what is self sabotage and how does it work with gay men over 40?
Self-sabotage includes a combination of a man's thoughts, feelings and actions that create a roadblock to his relationship or dating goals. Gay men who engage in self-sabotage routinely undermine their self-esteem (worth), frequently do not give their best efforts in attempting to resolve conflicts, and often give up when they get closer to someone in fear of being rejected.
In gay relationships with men over 40, self-sabotage often occurs when a gay man prefers to be with someone with problems instead of looking for someone who has his life in order. In such example a gay man finds a loving, supportive partner "boring,"—so instead he chooses emotionally unavailable, "broken" or untrustworthy men to spend time with.
In more practical terms, the above situation includes sex. So, instead of working it out with the partner, he chooses to find another partner to avoid having to deal with issues that came up as the intimacy developed. Unless those issues are dealt with, he will continually go through different partners and blame others for dating and relationship problems.
Websites such as craigslist, manhunt, daddyhunt, adam4adam are full of men "flying through self-sabotage." This is why meeting men on Match.com or Chemistry.com is the best way to meet psychologically healthier mates who look for a genuine relationship instead of sex (as an act of self-sabotage).
Ideally using a gay matchmaking service is safer for a single gay man to find the ultimate relationship by having men pre-screened for self-sabotage and other psychological pathologies. Gay matchmaking with Paul Angelo also includes three sessions spent specifically on self-sabotage.
Paul Angelo recommends that everyone take the gay self-sabotage test by clicking on the link below:
And that's not all.
Gay men who routinely engage in self-sabotage shoot themselves in the foot over and over again. Often they feel unworthy, as if they don't measure up. They may attack themselves verbally with inner self-talk such as "I'm not good enough" or "I don't deserve a boyfriend who is kind, generous and loving."
When they run into gay dating or gay relationship conflicts, they frequently give up or run away, seeking comfort and safety rather than trying to find a way through the problem. They wind up attempting to get by with the least amount of effort, holding back rather than fully engaging in their relationships—and often in their life as well.
About Gay Matchmaker and Relationship Coach Paul Angelo MHA, MBA:
Paul Angelo combines the knowledge of psychology, self-management, strategy, persuasion and communication to help gay men over 40 leverage relationships to live the ultimate lifestyle and live a life that is unlimited in potential.
Since starting in 2009, Angelo took on multiple clients that previously saw no hope for a relationship and within 6 months found a partner and moved in together.
By combining strategy, persuasion and psychology, Angelo helps gay men over 40 see a relationship as a sequence of steps that carry a different requirement and which can be taught to anyone who is willing to learn and change.
Those willing to learn can see a significant result just weeks from working with Paul and video testimonials to that affect are available for anyone to see on Paul's website.
If you'd like more information about this topic, or to schedule an interview with Paul Angelo please call Paul Angelo at 954-736-9763 or e-mail Paul at PaulAngelo33(at)gmail(dot)com. You can also visit Paul's website at http://www.PaulAngelo.com.
###