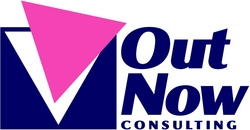 Not all gays and lesbians reflect the average findings and that is very important to keep in mind. A key message from this research is how diverse the UK's 3 million gays and lesbians are
London, UK (PRWEB) May 15, 2008
Research just released from the 'Out Now 2008 Millivres Gay Market Study' shows that last year the almost 3,000,000 gays and lesbians in the UK earned an estimated £81 billion.
The study is the result of the collaboration between the UK's largest gay media company -- Millivres Prowler, and the leading international gay market consulting agency -- Out Now, and samples the users of six leading UK lesbian and gay media products (both online and print).
With 41% of the sample holding a degree or postgraduate degree, it is not surprising to note that male respondents earned on average £31,099 and female respondents earned on average £23,882. This is significantly higher than the national average, according to the Office of National Statistics, which is £25,896 and £20,488 respectively.
Although many respondents were well-employed, with one in four being of senior manager/professional level, coming out as gay at work was still difficult for many respondents -- 14% of males and 13% of females were harassed last year at work because a colleague perceived them to be lesbian or gay.
Furthermore, 3 out of 4 male respondents (75%), and 4 out of 5 female respondents (82%) think that being out as gay at work can hold back their prospects for career promotion.
In 2005, 90% of female respondents spent some time on the internet with an average of 8.3 hours per week online. 84% of male respondents spent some time online with an average of 9.5 hours each week. In 2008 however, this figure for both groups has increased to a highly robust 20 hours spent online for personal internet surfing each week.
When asked where they were intending to visit in the next two years, the top gay travel destination for LGBT community was the UK -- a majority 58% of the respondents in fact. There has been an increasing interest in more exotic locations such as South America, Thailand and the Middle East -- including areas of the world with homophobic beliefs.

3 out of 4 respondents (74%) also say that finding 'gay friendly' accommodation is determinative in their travel accommodation selection.
A strong majority (75%) of all respondents report that advertising in gay media has positive effects on purchase decisions, making them more likely chance to purchase from an organisation that actively markets its brands and products to the LGBT market.
Ian Johnson, Founder and CEO of Out Now, said the new research provides an important picture of an often under-researched part of the population, "These findings reveal that gays and lesbians continue to make strong contributions to UK life. Accounting for almost 3 million people, earning more than £80 billion of annual income, gays and lesbians represent an important part of the UK's population. They are also clearly an attractive target market for a growing number of brands. We anticipate further uplift in the number of brands actively targeting the UK's 3 million gay and lesbian consumers."
"One of the most striking things is the extent to which companies that reach out to gay and lesbian consumers with a targeted gay marketing program can expect to win their brand loyalty," Johnson said. "For brands that get their communications and marketing strategy right, the rewards from the gay market are potentially very large."
Johnson also stressed that averages mask the diversity of the LGBT community, and that the figures are reflective of the specific media samples tested: "The samples we looked at comprise users of the UK's leading gay and lesbian media products -- and they provide much insight into the state of gay and lesbian life in the UK in 2008. It is also important to point out that averages mask diversity -- and diversity is one of the primary hallmarks of gay life in the UK today."
"Not all gays and lesbians reflect the average findings and that is very important to keep in mind. A key message from this research is how diverse the UK's 3 million gays and lesbians are," continued Johnson.
When it came to the love lives of the LGBT community, 52% of all gay males that took part in the survey were single at the time of the survey -- 4% more gay men than were single in 2005. However the biggest change was seen in the lesbian population -- 36% of females considered themselves single, as opposed to 29% in 2005.
When it comes to voting, there is a marked difference between male and female respondents. The lesbian vote would largely seem to be still up for grabs; with 40% of female respondents choosing "no idea" when asked who they intend to vote for at the next UK General Election. This compares to 22% undecided for male respondents.
Labour is ahead of the Conservative party being preferred by 26% of male respondents and 17% of female respondents. The Liberal Democrats were preferred in second place over the Conservatives by both lesbians and gay men.
Kim Watson, Media Director of Millivres Prowler commented, "With such a high worth placed on the Pink Consumer and the segment's higher than average earnings, it is no surprise that the study has confirmed very high levels of social and leisure activity in terms of internet usage and spend, shopping, travel and going out. As well as this high level of leisure and social activity 80% of gay, bi and lesbian web users spends 7 hours more online each week than the UK average. Despite the current credit crunch, from these figures it appears there has never been a better time to be targeting this audience."
For further information, please contact Ian Johnson or David Drury - contact details below.
Notes to editors:
For copyright reasons, any reference to this information must include the following research reference: "Out Now 2008 Millivres Gay Market Study".
More information is available at GayMarketNews.com.
Sample size is 1231 respondents, comprised of lesbians and gay men, drawn from across the UK between September 2007 and January 2008 with respondents from amongst six samples: the three leading gay print UK media products: DIVA, GT, Pink Paper; and their three leading online sites.
6% of UK adults are believed to be lesbian or gay. Source: Out Now Consulting, 1994 and 2005. Whitehall, 2005. Extrapolations use National Statistics (UK) data to estimate the total gay and lesbian population as 2,945,160 people aged 16 and above, being 6% of adults in the UK total population of 60,600,000 - and assume sample results to be representative of UK gay population totals. Actual figures can vary. Lesbians and gay men are estimated to occur in equal proportions in the population.
About DIVA, GT and Pink Paper
GT (formerly Gay Times) is Europe's best-selling gay monthly magazine, and has been in print since 1984. http://www.gaytimes.co.uk DIVA, Europe's leading lesbian glossy magazine has been in circulation since 1994. http://www.divamag.co.uk
Pink Paper is Britain's only free national lesbian and gay newspaper, reaching an affluent readership of gay and lesbian professionals, young people and students. It is distributed to more than 500 venues nationwide. http://www.pinkpaper.com
The publisher of GT, Pink Paper and DIVA -- Millivres Prowler Group (MPG), was established more than 30 years ago and is Europe's largest gay and lesbian company.
About Out Now
Out Now Consulting is a market leader in gay marketing research and strategy. Established in 1992, the firm is a global gay market agency relied upon by a wide range of clients.
Out Now undertakes research for gay media and mainstream companies around the world. Services include market research, training, advertising, public relations and marketing strategy development. Out Now clients include Barclays Bank, IBM, Toyota, German National Tourist Office, Qantas Airways, Visit Britain, Lufthansa, South African Tourism and Citibank. OutNowConsulting.com
For further information contact:
Ian Johnson, CEO, Out Now Consulting
UK landline: +44-(0)20-8123 5288
UK mobile: +44-(0)7906 553 990
Web: http://www.outnowconsulting.com
Email: info (at) outnowconsulting.com
David Drury, Millivres Prowler Group
UK landline: +44-(0)20 7424 7462
Web: Millivres Prowler
Email: david.drury (at) millivres.co.uk
###