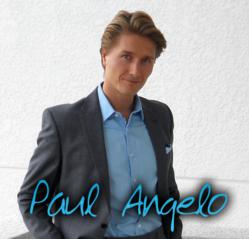 Making a gay relationship work and running a country involve similar skills.
Miami, FL (PRWEB) October 30, 2012
"Make peace, not war" says Paul Angelo MHA, MBA, gay matchmaker and gay life coach for gay men over 40, helping gay men from all over the world including Miami, NYC, Los Angeles, Chicago, London, Sydney find gay relationships and gay love.
You can see Angelo's website at http://www.PaulAngelo.com
According to Angelo, making a gay relationship work and running a country involve similar skills. For starters, during an argument, a gay man should not reach out for a knife, but instead look for the source of the conflict. Often the source of conflict is a misunderstanding or hurt from a previous argument that was never resolved. A gay man must first seek to understand, ask questions and show empathy, so that he can identify the problem and then attempt to solve it. Diplomacy, empathy, understanding and knowing the big picture are key ingredients for peaceful conflict resolutions at home and in international political efforts such as with North Korea.
"The easiest thing to do during a crisis is to put up barriers, build up arms and fight. Anyone can do that, including Mitt Romney and The Republicans, but is that the smart thing to do long term?" asks Angelo.
According to the gay matchmaker, gay men offer a more collaborative approach to problem solving than straight men. Gay men have the capacity to look at an issue from a masculine and a feminine stance, increasing the likelihood that a decision involves a combination of strength and understanding. With such balanced approach, the world can see fewer wars and more peace.
As Americans approach the voting booths this November, Angelo asks gay men to vote against military expansion and military spending. "We need less war, weapons and death, we need empathy, understanding and love." says Angelo.
To learn about Angelo's seminars, workshops and coaching, please visit his website at http://www.PaulAngelo.com
About The Gay Matchmaker and Gay Life Coach Paul Angelo MHA, MBA:
Paul Angelo combines the knowledge of psychology, persuasion and communication to help gay men over 40 fall in love and leverage relationships to transform their lives.
Since starting in 2009, Angelo has taken on multiple clients that had previously seen no hope for a relationship and within 6 months found a partner and moved in together. If you'd like more information about this topic, or to schedule an interview with Paul Angelo please visit Paul's website at http://www.PaulAngelo.com.