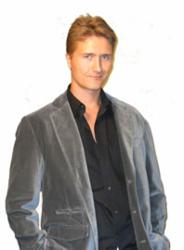 Expecting gay men to use logic in making safe sex choices is like telling alcoholics to stop drinking. It doesn't work.
Miami, FL (PRWEB) May 31, 2012
"If you throw a gay guy with an erection into a bath house in Miami or Fort Lauderdale - is he going to use a rubber or not? That depends on his GLSE." says Paul Angelo, the premier gay matchmaker from Miami.
"Over the past two decades every HIV and AIDS related organization postulated that to prevent HIV infection, all a gay guy has to do is avoid unprotected sex. 20 years go by and a question comes to mind: did it work? Is HIV on the rise? Are gay men engaging in unprotected sex more or less? What do you think? Look around - do you think it worked? I don't think so..." says Angelo.
Common questions arise: So why hasn't it worked? And most importantly - how can a gay man stay HIV negative forever especially in a highly HIV abundant environment as South Florida, New York City, San Francisco or Chicago?
Paul Angelo MHA, MBA - the gay matchmaker from Miami uncovers the real reason for why HIV is on the rise and why gay men have been especially hit hard with the disease. And it has nothing to do with unprotected sex.
"It has to do with GLSE or Gay Low Self Esteem. And if not addressed it can lead to depression, anxieties, social alienation and ostracism for many gay men in their 40s and 50s," Angelo said. "The difference between low self esteem and Gay Low Self Esteem has never been studied because most psychologists and therapists are trained in the "straight version" of self esteem work. But given the additional negative effects of discrimination, lack of identity, lack of social support, lack of transparency with the self and others about feelings and thoughts - one can imagine that low self esteem for gay men must be significantly different and hugely debilitating."
He continued, "Add to that being in environment where sexual contact is how gay men value each other - low self esteem for a gay man who has negative body image can easily contribute to risky sexual behaviors that eventually lead to HIV infection, not to mention big problems with creating relationships and keeping them."
"Using logic to tell gay men how to have sex is the easy way out and it is the perfect excuse for health departments. They prefer to divert responsibility to individuals who are suffering from GLSE instead of taking action to protect them or at least to coach them." Angelo said.
According to Angelo, GLSE contributes to the following real life problems:
1. Poor choice for a partner - solely based on "feelings" instead of logic.
2. Unprotected sex and high risk sexual behavior.
3. Using poppers and other drugs during sex.
4. Addiction to love and sacrifice of personal values for "love".
5. Having few good friends.
"Anyone with the above mentioned symptoms should consider getting help as soon as possible. GLSE affects all areas of life and can contribute to "domino effects" which push the person further into depression and anxieties," says Angelo.
About Gay Matchmaker and Gay Relationship Coach Paul Angelo MHA, MBA:
Paul Angelo, originally from Poland, lived in Chicago for 10 years, moved to Miami, quit his job as a health IT manager to become the world's first gay matchmaker for gay men over 40.
Paul Angelo combines the knowledge of psychology, persuasion and communication to help gay men over 40 leverage relationships to transform their lives.
Since starting in 2009, Angelo has taken on multiple clients that had previously seen no hope for a relationship and within 6 months found a partner and moved in together.
If you'd like more information about this topic, or to schedule an interview with Paul Angelo please call Paul Angelo at 954-736-9763 or e-mail Paul at PaulAngelo33(at)gmail(dot)com. You can also visit Paul's website at http://www.PaulAngelo.com.