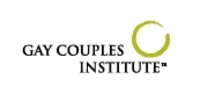 The idea is actually quite simple. When you're in a relaxed state you can consider solutions and fix relationship problems
San Francisco, CA (PRWEB) June 4, 2008
The Gay Couples Institute is bringing the science of psychology to the art of therapy. This institute is the first gay and lesbian organization to employ stress relief technology focused on the heart rate and breathing to help couples monitor tension levels during therapy sessions, as well as, at home.
"The idea is actually quite simple. When you're in a relaxed state you can consider solutions and fix relationship problems," says Salvatore Garanzini, MFT and Executive Director of the Gay Couples Institute. "If you're arguing with your partner, your heartbeat increases and your breathing becomes shallow, raising your defenses. What we've realized is that by watching your body's response, using the aid of a simple physiology measuring device, you can easily learn to calm down."
The Gay Couples Institute is based on the work of world-renowned researcher and author Dr. John Gottman. Dr. Gottman's numerous books on relationships are based on his 35 years of research. The research findings show that measuring and monitoring one's physiology during therapy helps couples make their arguments more useful.
With the aid of a physiology measuring device (the science of psychology), the Gay Couples Institute has been showing couples (through the art of therapy) how they can make their arguments become even more productive for the relationship when they do fight.
To help couples make arguments more productive, the Institute offers couples counseling and gives free online web seminars on such issues as: "Fair Fighting"; Repairing Recurrent Conflicts; and Compromise. Couples also turn to their Relationship Research Blog to read up on current research articles discussing relationships. The Institute has been giving talks to local organizations around the bay area; as well as, getting ready to launch a weekend couples workshops where in-depth demonstrations of the physiology device and practical interventions to the issues mentioned above will be presented to help gay relationships last.
The mission of the Gay Couples Institute, located in downtown San Francisco, is to continue the gay and lesbian relationship research started by the Gottman Institute. It will also offer gay and lesbian couples the Gottman Method, the therapy designed by Dr. John Gottman and psychologist wife Dr. Julie Gottman. See http://www.GayCouplesInstitute.org for details.
About the Gay Couples Institute:
The Institute is staffed by licensed lesbian and gay psychotherapists trained by the Gottman Institute. Couples are offered the option of weekly or bi-weekly counseling appointments, or more condensed and intensive counseling sessions to work through issues in their relationship.
The person who founded this unique Institute is Salvatore Garanzini, Licensed Marriage & Family Therapist and Executive Director. Couples have been calling to find out more about couples counseling with him and his staff and how this device can help them repair their relationship.
Contact:
Salvatore Garanzini, MFT, Executive Director
Gay Couples Institute (TM)
Office: 1-877.424.1221; Cell: 1-415.250.7642
http://www.GayCouplesInstitute.org
###