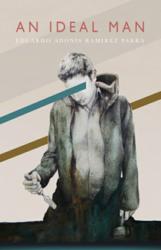 I wrote the novel in a very reflective voice that conveys the subject matter in a way that will help readers appreciate the coming out process and be more supportive of loved ones who may be struggling with coming out.
San Jose, CA (PRWEB) September 27, 2011
"An Ideal Man" is the story of a gay teenager who triumphs over the physical and emotional violence of the ghetto. The author, Adonis Ramirez Parra, has drawn upon his own experiences growing up gay in the poor neighborhood of East Palo Alto to deliver a novel with universal appeal to help gay adolescents and their family and friends better appreciate the issues and suffering many children face when growing up gay.
"When I was coming out, I was unable to find literature about the psychological and spiritual aspects of the coming out process," said Adonis. "I wrote the novel in a very reflective voice that conveys the subject matter in a way that will help readers appreciate the coming out process and be more supportive of loved ones who may be struggling with coming out."
Americans talk a lot about how this country was founded on the principles of freedom and equality, says Adonis, but of course those liberties are not always honored to those who happen to be gay—particularly children. Instead of coming at the topic through an equal rights or political angle, Adonis approaches it from the fundamental gay perspective of morality and justice, which he says are universally shaped during the coming out process.
"Because of society's attitudes about homosexuality, the things I discovered about myself as I grew up didn't make me feel proud about myself; in fact, I grew up severely depressed," said Adonis. "Now I know that my feelings of shame have originated from allowing other people to define me. Unfortunately, when we are young, a lot of the crap people throw at us sticks."
The coming out story follows the turbulent lives of two gay youth, a Mexican boy named Andreas and a blatino boy named Lalo, through their teen years as they grow up in East Palo Alto. The boys meet when they are both 13 years old after Andreas is invited to Lalo's home by his mother—a strange woman known to the people in the neighborhood as Mama.
Over the next year they discover that they are both gay and become boyfriends at age 14. Around this time Lalo also begins showing occasional signs of his feminine alter ego, Miss Lola Divine.
When the lovers are 17 they go to the movies, where they hold hands and kiss for the first time in public. While this type of experience is liberating and often magical for most teenagers, theirs is tainted when mean-spirited teenagers harass them and call them names. They are particularly harsh with Lalo.
Although Lalo is less bothered by the taunting, Andreas leaves the theater feeling demoralized and emasculated because he didn't stand up for his boyfriend. The realization that things may never change, and that he will always be powerless, leads him to contemplate suicide.
As he works through his doubts, fears and questions, Andreas realizes that Lalo is his ideal man because they share spiritual compatibility and an intense love that he is sure can keep them together for the rest of their lives. With the help of his father, Lalo, and Mama, Andreas realizes that no matter who a person is or what situation they are born into, they must love themselves and become the most beautiful person they are capable of becoming.
"An Ideal Man" is available at http://www.anidealman.me for $15.99 + $4.25 (shipping and handling), which can be conveniently paid through PayPal.
For more information about the novel or the coming out process, contact Adonis by email at Adonis(at)anidealman(dot)me or visit his website anidealman.me.
About Adonis Ramirez Parra
Born in Guadalajara, Mexico, Adonis Ramirez Parra and his family moved to the ghettos of East Palo Alto when he was three years-old. Six months after the move, a car accident claimed his mother's life. The loss, combined with physical and emotional violence he endured from the tough kids who lived in his neighborhood and attended his Catholic school, brutally diminished his sense of self worth and pushed the gay youth into the shadows of depression.
The lack of many coming out stories in literature and the murders of Gwen Araujo, Matthew Shepard and Tyler Clementi inspired Adonis to write his fictional novel "An Ideal Man." This powerful coming out story reflects his personal journey down the road of fear and self-loathing that almost ended twice in suicide.
###