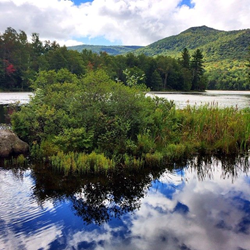 Since 1978, New Life Hiking Spa has been one of New England's most popular wellness and destination spas.
Mendon, Vermont (PRWEB) October 27, 2014
GAYOT.com, one of the country's leading travel review sites has made their recent pick for the Top Ten Destination Spa in the United States. The top ten picks are:
Fitness Ridge in Utah
Aspira Spa in Wisconsin
Cal-A-Vie in California
Canyon Ranch Lenox in Massachusettes
Copperhood Retreat & Spa in New York
The Kerr House in Ohio
New Life Hiking Spa in Vermont
The Oaks at Ojai in California
Mohonk Mountain House in New York
Green Mountain at Fox Run in Vermont
GAYOT.com serves as a leading worldwide authority on the good life. Millions of readers turn to Gayot's savvy, professional reviews on dining, travel and lifestyle. From "Best of" lists and travel guides, to a searchable restaurant and hotel database, Gayot provides dependable coverage while keeping up with the latest trends and news. Forbes Traveler considers Gayot one of the more respected sites for travel recommendations.
About New Life Hiking Spa:
New Life Hiking Spa was founded in 1978 and the spa has grown to be one of the most recognized destination spas in North America. New Life Hiking Spa caters to approximately 600 guests a season from all over the world. Regular prices range from $229-$259 per night and include a deluxe room with a private bath in recently renovated rooms, three healthy and freshly prepared meals per day, fruits and vegetables as snacks, one guided hike each day, all fitness and yoga classes, three massages, evening lectures and cooking demos.
New Life Hiking Spa is located in Mendon, Vermont and is open from mid-May through Fall each year. The 2015 season dates are May 14-September 28.
More information can be found at http://www.newlifehikingspa.com.